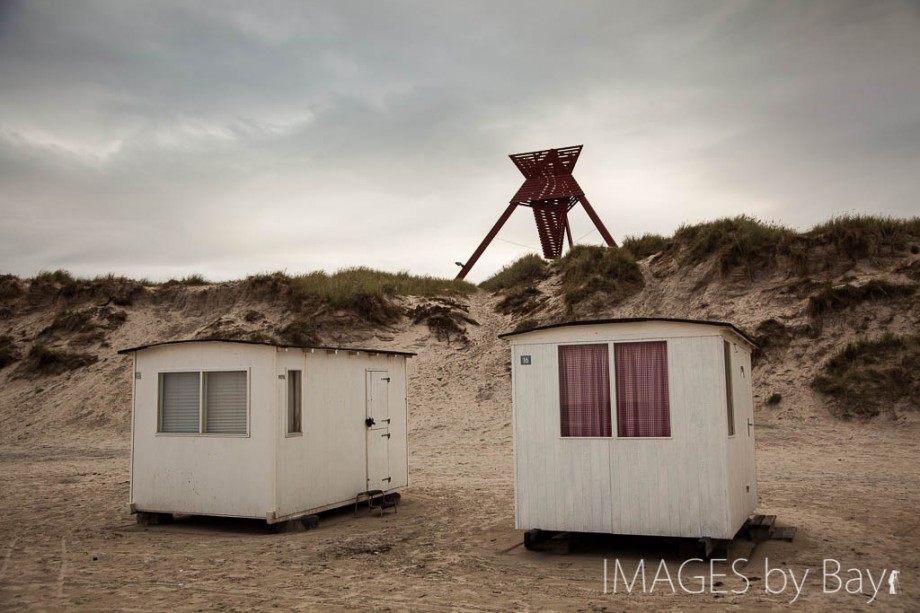 Photo of the beach huts at Blokhus in Denmark from late summer. The beach around Blokhus in Denmark is one of my favourite places in Denmark.
I like the mood in this image. It's meant to show how used the beach is after a long summer with guest from all over Europe. Thousands have walked on the sand and the huts have been occupied every weekend for many weeks. I also like these small white huts and how they are decorated to ad individuality and make the best environment for the owners.
In the back you can see the mark of Blokhus. The image was one of the few from Blokhus this summer as we were only visiting a month in September before heading home.
Enjoy,
Martin Bay