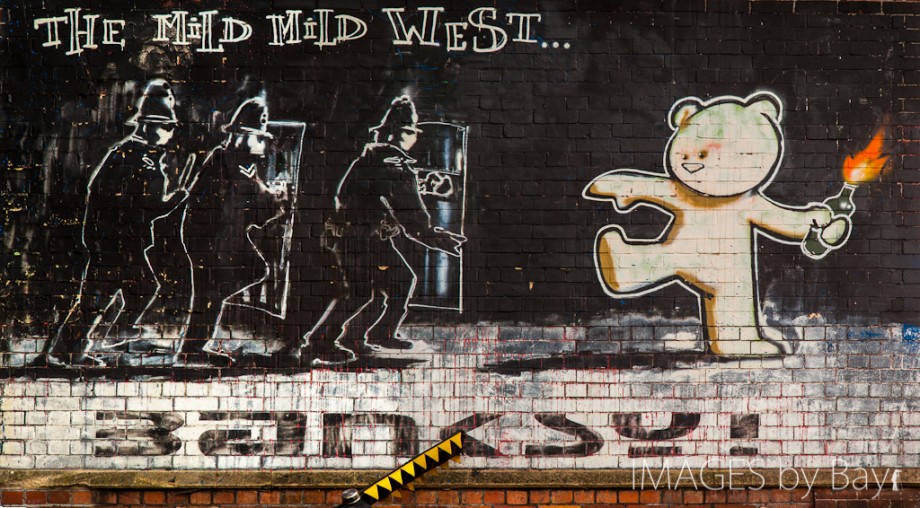 We went to Bristol and what what is the best way to get around Bristol – go Banksy scouting!  The image above is an image combinef of four single images to form a large images allowing to do fine editing to remove vandalism and correct for the low shooting angle I was at while shooting the image. The artwork is called The Mild Mild West and is obvious Copyright Banksy. Read more about Banksy on Banksy – Wikipedia.
It's sad to see how some people try to vandalism these great works of art but nice to see so many people are coming from around the word to see, photographs and enjoy them. Let us know if you are interested in a great wall piece and we can add the image to Foto Factory!
The images have been captured with Canon 24-105mm f/4 and Canon 5D Mark II.
Enjoy and share Banksy's work 🙂
Martin Bay