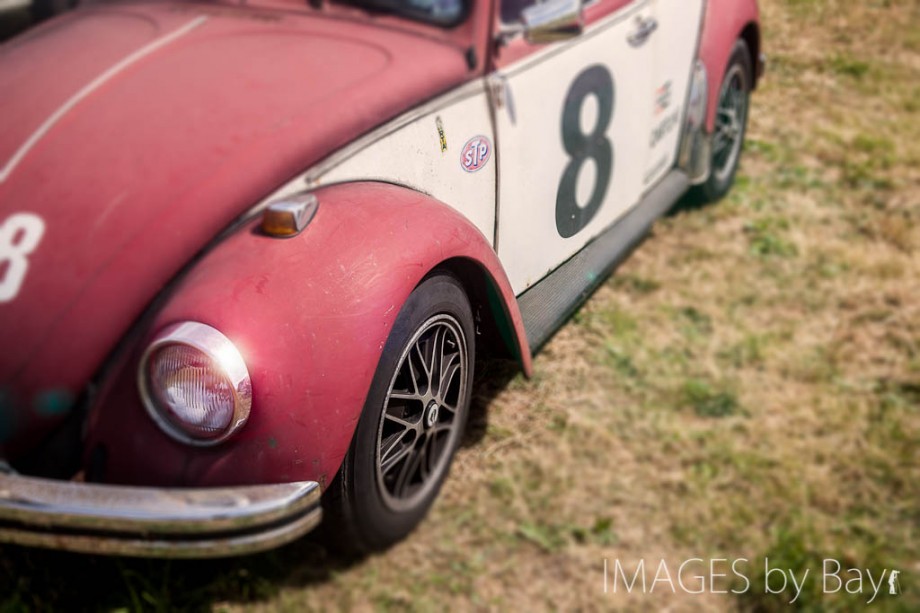 Another image of a Classic Volkswagen – a red beetle with number eight – a real retro racing car from the V-Dub Island festival on Isle of Wight. I some weeks ago now that we were at the festival but I still find images in my Lightroom catalogue to edit and share with you guys.
This red Volkswagen Beetle will be the last for some time as I have a lot of other images from Isle of Wight, Brighton and our new home country Denmark.
We have been enjoying the nice atmosphere in the north of Denmark for a few week and we are still feeling a bit confused that we are not flying back home to Edinburgh. We will get back to UK for sure as there are so many places we love and people we have connected with so yes, we have to get back on drive around in what ever car we can afford in expensive Denmark!
Anyway  also want to say have a nice weekend and post a new post with my new hosting: A (dv) Dedicated Virtual server at Mediatemple.net.