Another image of a storm at the Danish west coast. I love to see how the power of nature can remove the beach and sweep all the way up to the beach huts at the Danish west coast.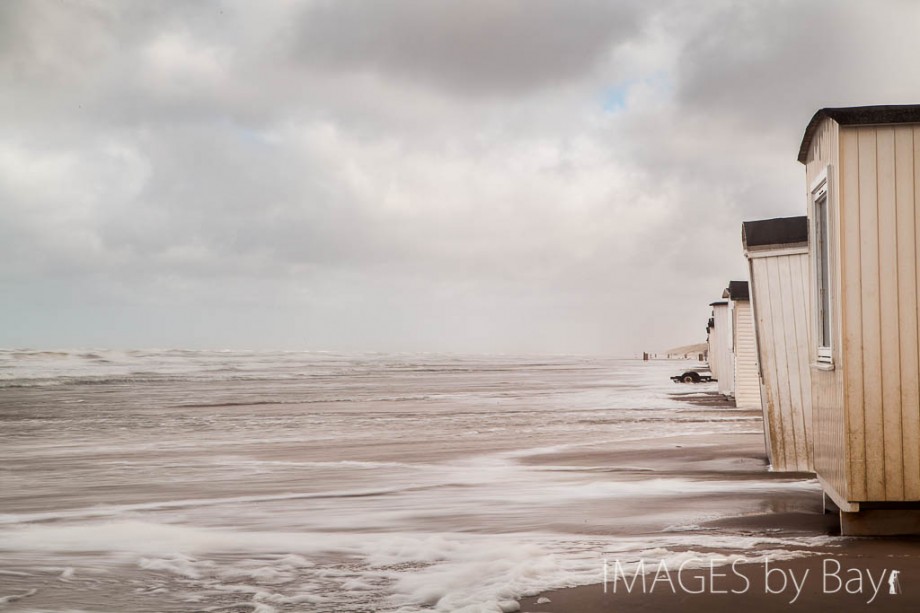 I've not edited this image much but I really like the impact and composition with the beach huts far to the right ant the sea all the way up and around the huts. I so much love the ever-changing environment – the beach is a great example of this and you can re-visit the beach without feeling lack of inspiration there will always be something new on the beach, a new dune, new stones or some new driftwood.
The photograph was captured with the Canon 5D Mark II and the Canon 24-70mm f/2.8 zoom lens handheld because the tripod would drown in the sea!
Enjoy and share….
Martin Bay