Winter at Black Cuillin, Isle of Skye, Scotland. Having been on Isle of Skye many times I have learned that the weather are mostly bad – but often it change for the better in a matter of minutes.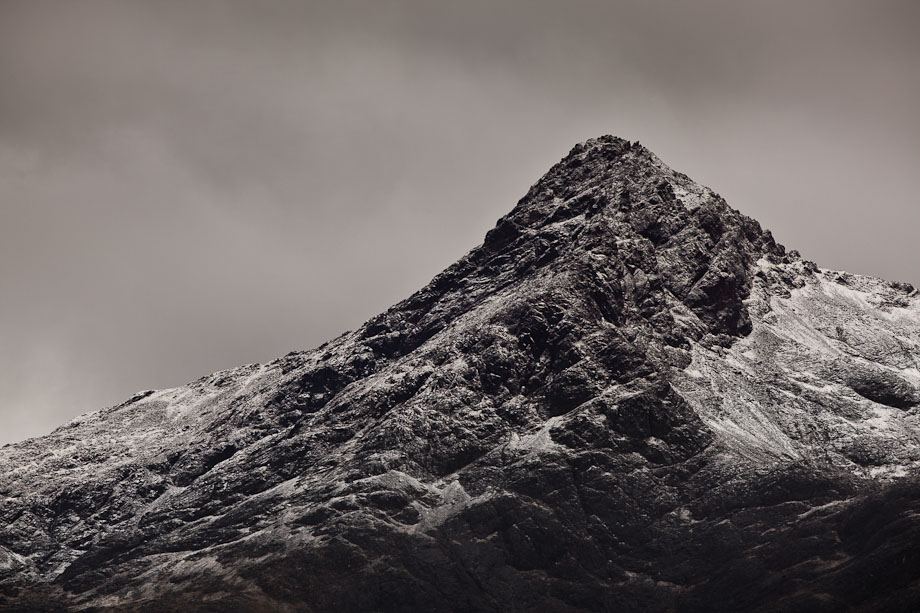 This particular day we were sitting waiting in the car for better weather and suddenly it clears and we run out of the car to make the most of it. Luckily we have had some snow the previous day so the white show on the Black Cuillin made great textures. The dark clouds in the background made it magical!
I have yet to reach the top of the Cullin but they look mighty from a distance. I like the simple image with the mountain and the first layer of snow contrasted with the dark clouds.
The image were captured with the Canon 5D Mark II and the Canon 70-200mm f/2.8 Zoom lens – who said a good zoom would not be good for landscapes.
Enjoy,
Martin Bay