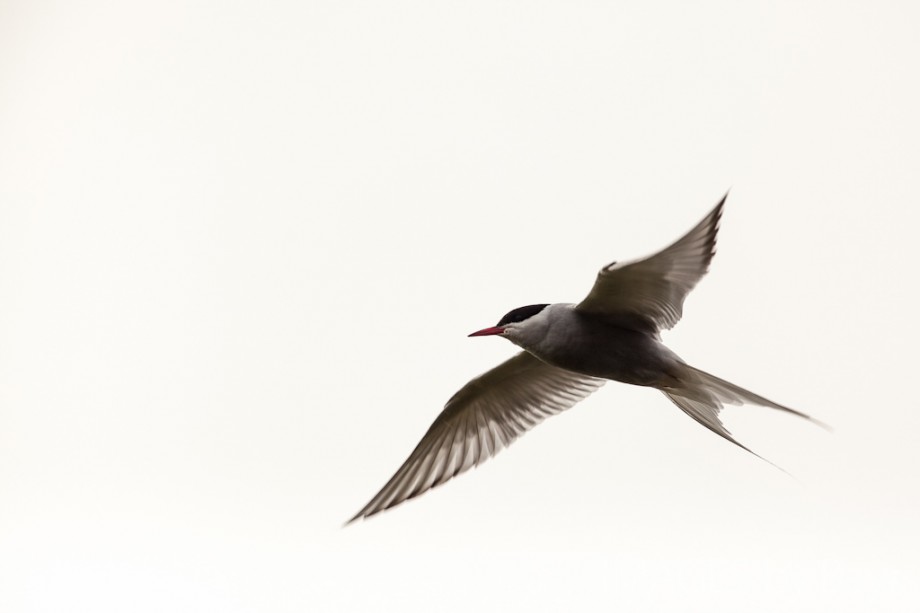 The Arctic Tern is quite extraordinary, it migrates from its northern breeding grounds to the arctic oceans and back again – a round trip of about 70,900 km (44,300 miles) each year! This is by far the longest migration by any known bird or animal (Wikipedia). What a beautiful and fascinating bird.
On our travels on Shetland we often met these birds when they dive bombed us from the air – even though the birds are small their attack can be pretty stressful and it's hard to concentrate on taking images, but I still wanted to try and get an image of the birds when they came so close.
I used my partners Canon 70-300mm f/4-5.6 lens and the Canon 5D Mark II to get close enough. The main problem was to get them fixed in the frame and get the focus right. I've edited the Arctic Tern image in Adobe Lightroom to desaturate the colours a bit – I was a pleasure to get images of the Arctic Tern and many other birds  when we were on Shetland.
Martin Bay