I like to spend the mornings with my macro lens looking for flowers like the Sea thrift. The soft light, low winds and dew make it the ideal time for macro photography.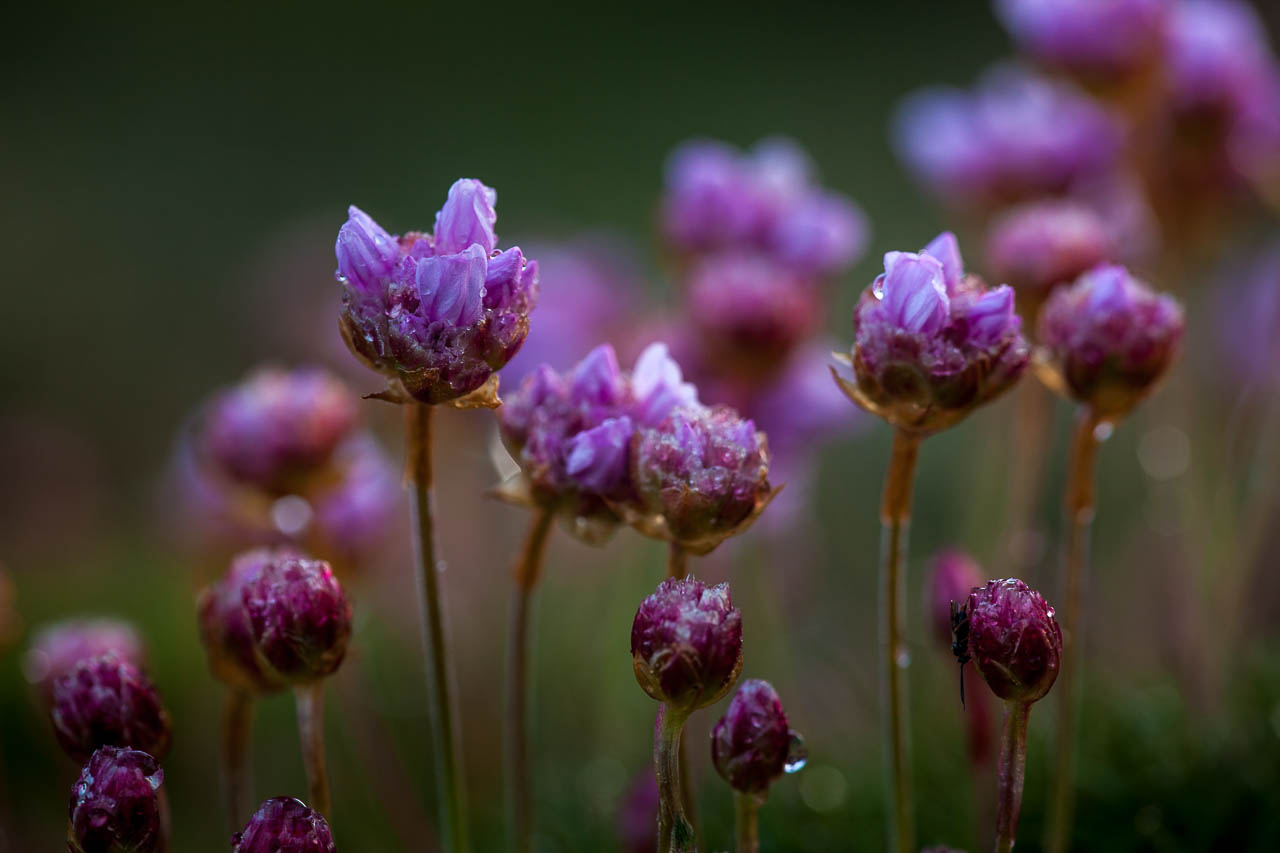 I nearly always use my trusted Gitzo tripod to support the heavy Canon 180mm f/3.5 Macro lens when working my way in on flowers and small critters hidden in the in the green cover. Looking carefully on the Sea thrift image you will se a small wasp on the image which make the image a bit more interesting than a mere flower image – i actually captured the wasp in its environment – a beautiful place!
It's been a while since the last update from our trip but we have been very busy and made our way to Copenhagen for a wedding. A lovely event and we had the opportunity to visit wonderful Copenhagen, friends and enjoying the nice summer. Now we are well back in Scotland and after doing some work in Edinburgh we have finally made our way up north. We have camped in St. Andres and will continue west hopefully getting to Isle of Skye some time beginning next week. Depending on weather we hope to make our way up on one of the great view points in the Black Cullin.