Black and white version of the beach huts at Blokhus beach. Usually you will see images of the huts and the beach in sun and a blue skye but I prefer to more dramatic nature of this place.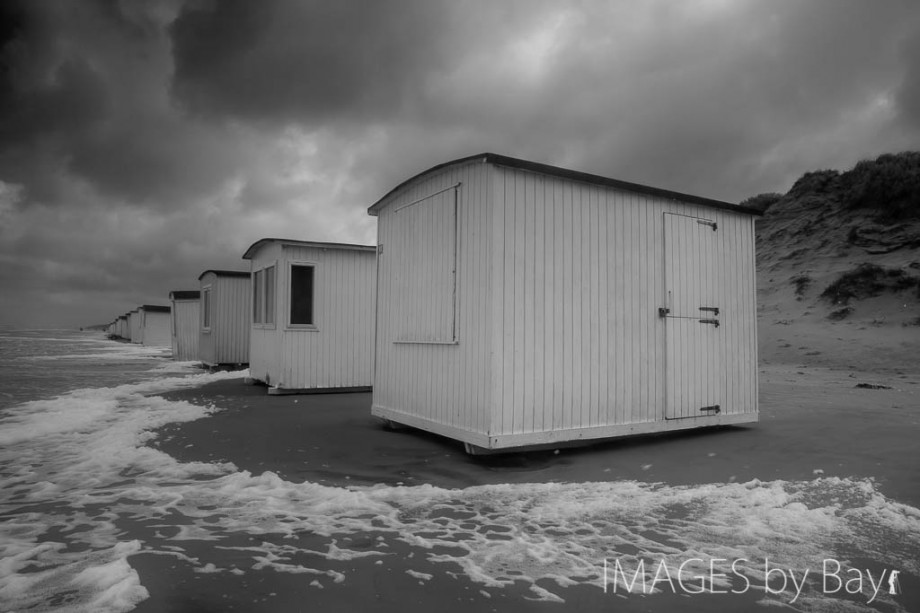 I like the dramatic feel in this image and have converted the photo to black and white in Adobe Lightroom. Adobe Lightroom is my favourite for for organising and editing my images – for more manipulative work I use Adobe Photoshop but like when I can get the work done in Lightroom.
I captured the image with the Canon 5D Mark II and the Canon 24-70mm f/2.8 zoom lens together with a graduated filter to keep a natural dark skye.
Enjoy and share on Facebook if you like it.
Martin Bay