Here is another image of a car this time a green Morris from the old Carlsberg brewery in Copenhagen.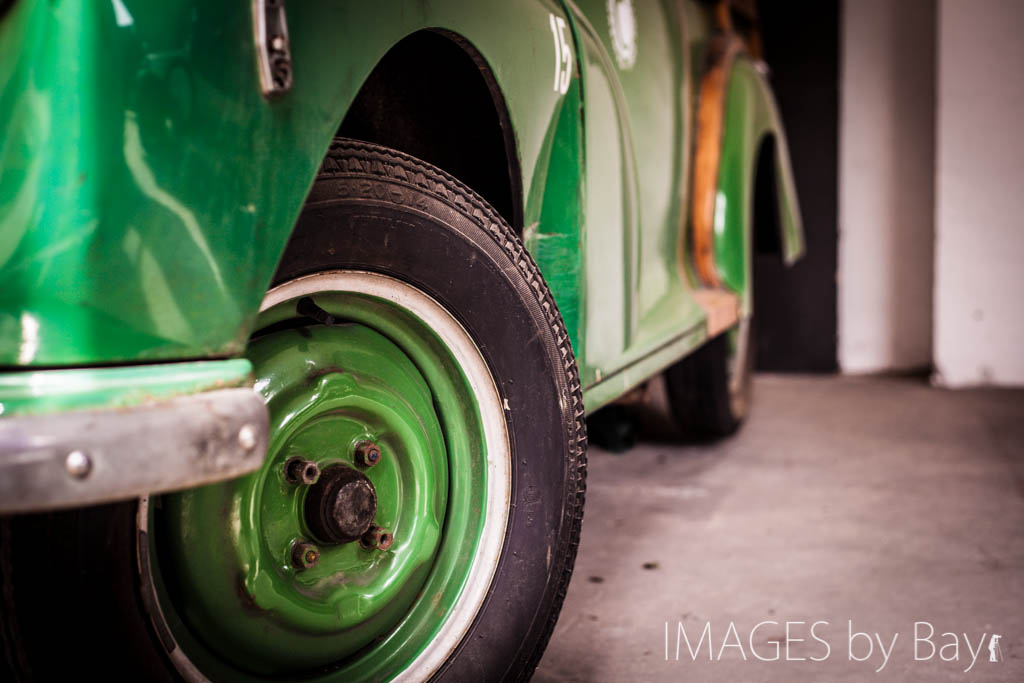 By chance I found this old part of the brewery when heading for Boxland bazar in the neighbourhood near Carlsberg. This car were used in the old days moving Carlsberg beer to Copenhagen's small pubs and restaurants.
It's been some busy weeks lately but I have da some good days exploring Copenhagen and re-finding some of my old favourite place to photograph. The Morris was captured with the 50mm f/1.8 lens set at a low aperture because of low light in the building that holds the car.
More soon,
Martin Bay