For some time now I have been working on my other venture: Nordic Appeal. Here you can see a few of the products I use in my office when edition images.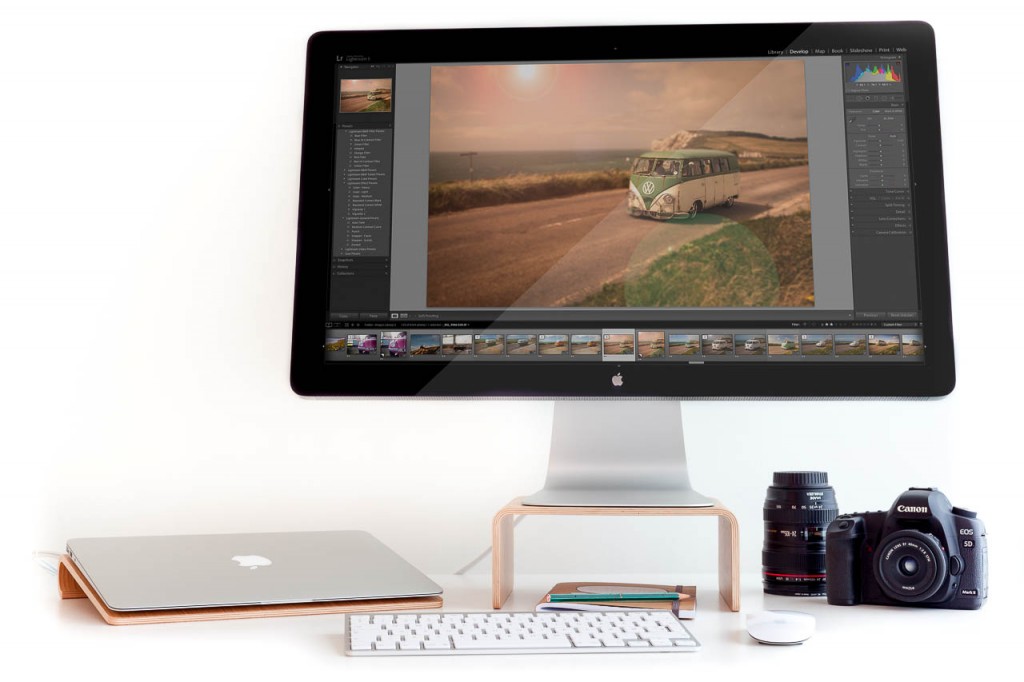 Being tall I have always needed my monitor to be quite high compare with others. Generally I used books but I've wanted something more unique and simple when working with my images. It's not good for concentration and feng shui with colourful book just below the monitor where you adjust colours and fine tune exposure.
When I was working with the design of the MacBook Stand, I got the idea of make a iMac Stand in similar design. It's very simple and yet very complicated to get it right in the process of heating and pressing the wood into the fine curves. After being in the press for minutes the wood needs to cool down and even small errors or differences in the wood will yell a skew example.
The laptop stand for the MacBook is great when on the road. It helps cool the MacBook but also keep it a a comfortable angle and make a solid platform. The monitor stand is great for raising you monitor to a correct level yet keep you working environment clean and tidy.
Compared with other stands you can get I love these ones as they comply with the ECO-label and are made in sustainable wood. As a nature photographer you are very focused on the damage and exploitation of the environment so I'm happy with the environmental touch.
If you wish to support Nordic Appeal you should have a look at their products.
Have a great day!
Martin Bay