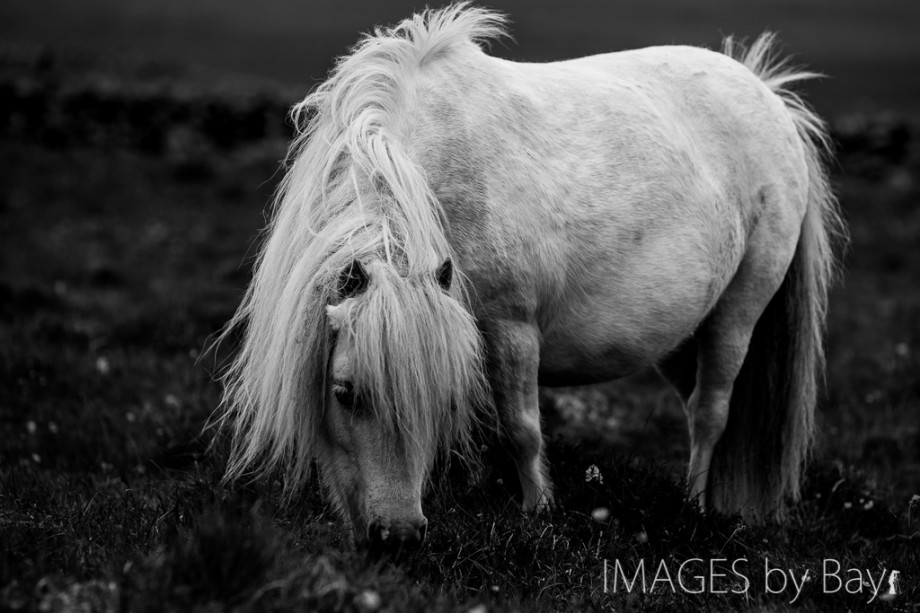 White Shetland Pony captured on the isle of Yell – one of the North Isles of Shetland. We found a large group of Shetland ponies when we came out of the ferry on Yell and used a bit of time getting some images of the cute ponies. I really like this relative small intelligens and strong breed of ponies.
The shetland pony seems to fit to the harsh and sometime uninviting landscape on the islands in the north atlantic. In the old times the shetland ponies were first used for pulling carts, carrying peat, coal and other items, and plowing. Nowadays the ponies are mostly use for horseback-ridding.
If you ever get to Yell you should also visit the 17th century Old Haa in Burravoe. This used to be a merchant's house but is now converted to a museum and visitor centre. The Old Haa museum have some great exhibitions in the gallery – we had the pleasure to see the art of Katherine Cooper (have a look).
Enjoy
Martin Bay