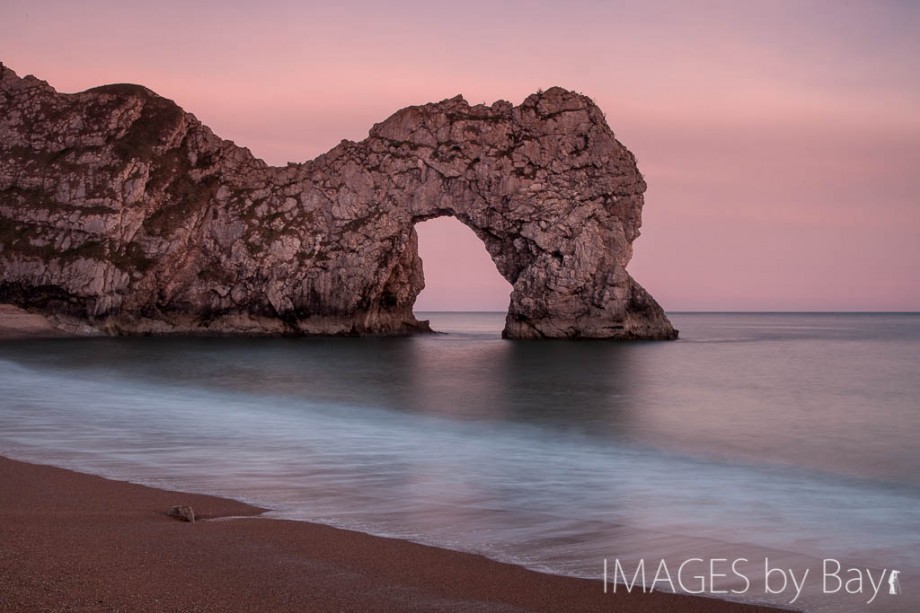 The image of Durdle door will take us back on the Jurassic Coast to a very spectacular place in a spectacular light. The image is a colourful one of the Jurassic coast taken just when the sun were setting and painting the sky and the white cliffs pink.
The rock from this place form a natural limestone arch on this privately owned estate in Dorset, England. The area around Durdle door is an amazing place but erosion is taking its toll so having been there and experienced this place is really a treat.
I hope you like the image – keep in touch with the facebook link below.
Martin Bay