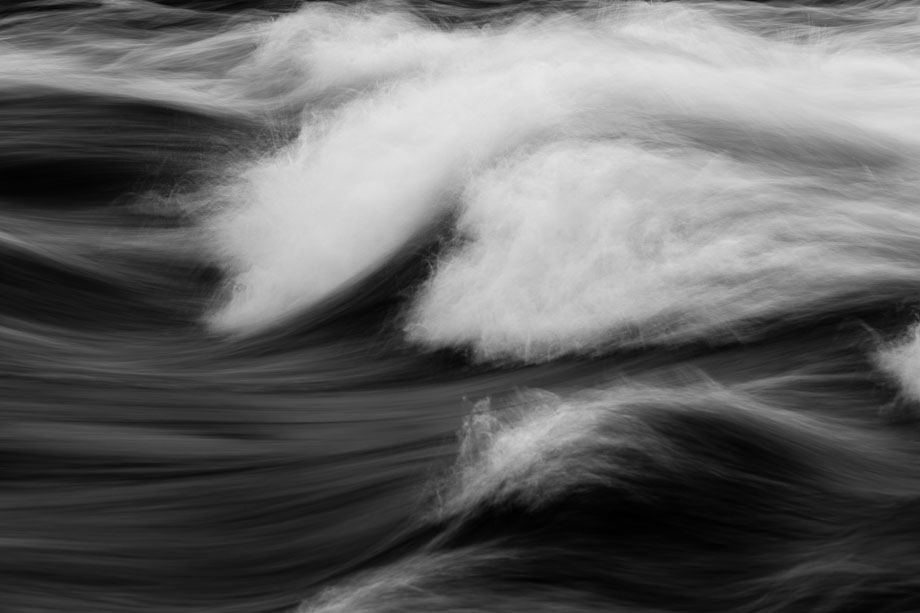 Black & White River. The river in the image is the one flowing from the Black Cullin through Sligachan (View on Google Maps) and out in Loch Sligachan – Isle of Skye, Scotland. With the camera you often stop the motion in a fraction of a second but extending the exposure time (shutter speed) you can improve the way we see the movement. In this image I used a shutter speed of around 1/2 second with the camera solid mounted on the tripod.
The dynamics of water if one of my favourites in photography – there are so many different ways you can play with the movtion and dynamics. You can go from capture the splashes of a wave hitting a rock to make the sea look as it was as calm as ever using either a short or long shutter speed. You can even capture the rain in the right light condition.
The image in this post have been captured with the Canon 5D Mark II and the Canon 24-105mm f/4L Zoom Lens.
Enjoy
Martin Bay