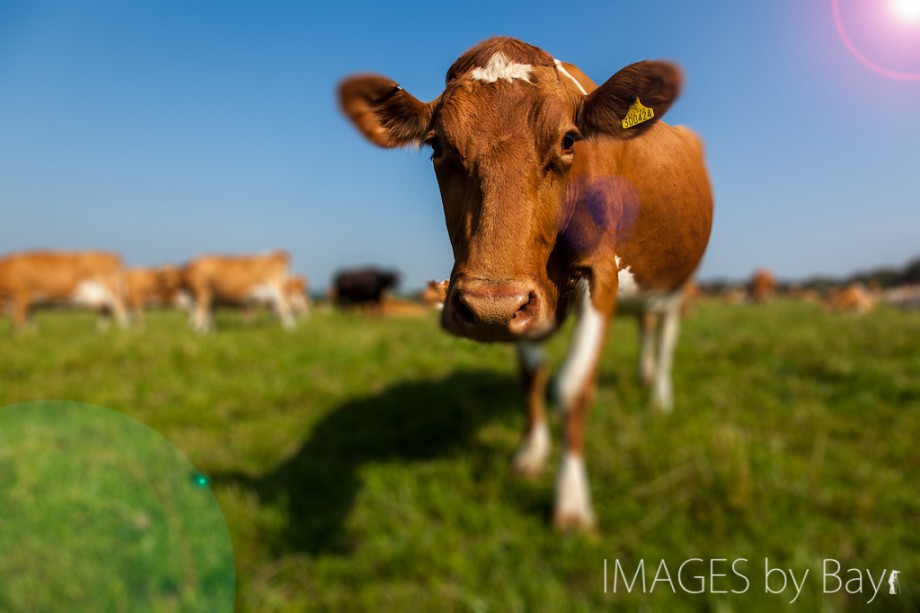 Another cow image! This time the image is of a brown guernsey dairy cow from a farm on Isle of Wight. The Guernsey was bred on the British Channel Island of Guernsey and is believed to be descended from two breeds brought over from nearby France, Isigny cattle from Normandy and the Froment du Léon from Brittany.
I have loved this job as it is a pleasure spending time with cattle. They are such a trusting animal – and walk straight up to you to investigate you and your equipment – they even lick you if you do not move a bit around. It can be quite disturbing its hard to concentrate and get the images you want when the cattle are so close but thats part of the business!
I have also been nice to visit the different farms and meet the farmers. I've edited the image in Adobe Photoshop to fit the style of my other images from Isle of Wight.
Enjoy,
Martin Bay