Front wheel of one of the old Carlsberg trucks in Copenhagen.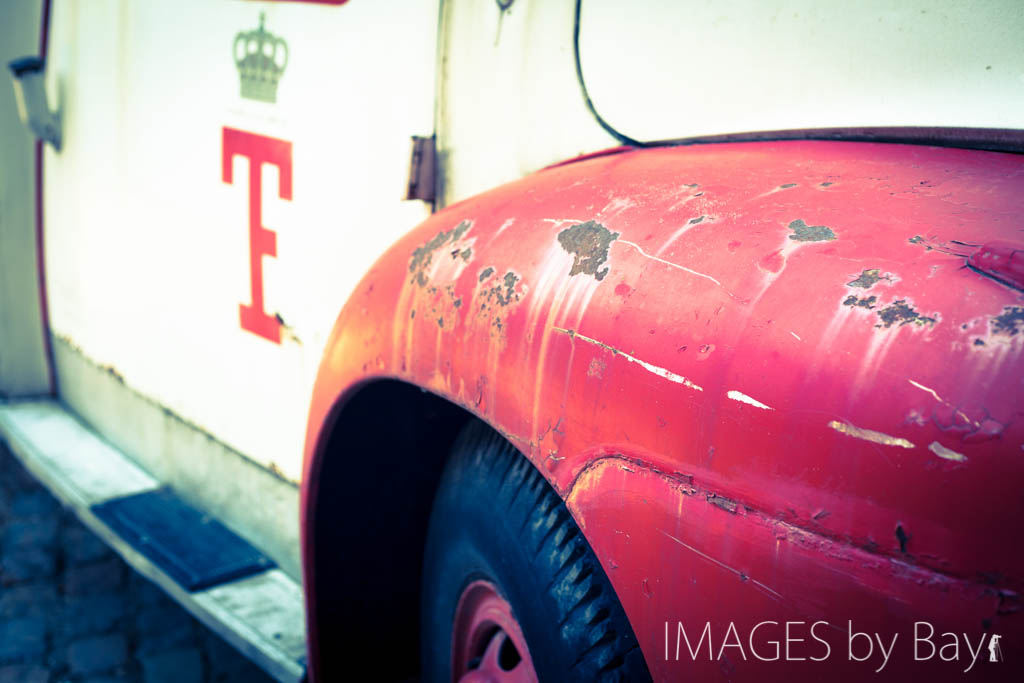 I like these old trucks and wouldn't it be amazing if they were still in use? Eventhough I call it a Carlsberg truck it actually branded with the other big danish beer brand Tuborg.
Tuborg used to be as popular as Carlsberg but now Carlsberg is so strongly branded all over the world. Tuborg doesn't even have a proper website but are discussed at Wikipedia at least.
Anyway enjoy the image and let me know if you are interested in more images of these trucks!
Martin Bay