The endless mountains of Stotland is in front of me waiting to be explored! I were on the way to photograph Ben Nevis when I suddenly looked back and saw the beautiful sight of mountains.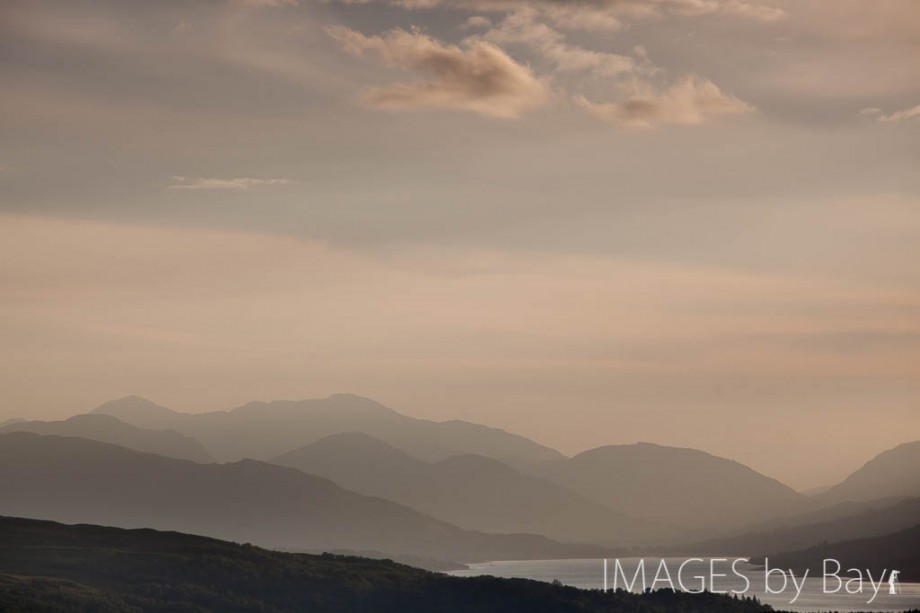 Many times I've been in this area but this is the first time I seriously attempted to get a really good photo of Ben Nevis. But I really like the above image as well and think it really show what Scotland is all about – mountains, Lochs and caledonia forest.
The image was captured as we hurried up to a good view point followed by millions on midges only allowing for short stops to enjoy the view and get some images. I captured the photo with the Canon 24-105mm f/4L lens on the Canon 5D Mark II on the tripod.
After an hour we arrived to the view point and were not disappointed! We had the most magnificent view of Ben nevis just at the sun were setting.
Thanks for stepping by and take time to look at the photo endless mountains!
Martin Bay