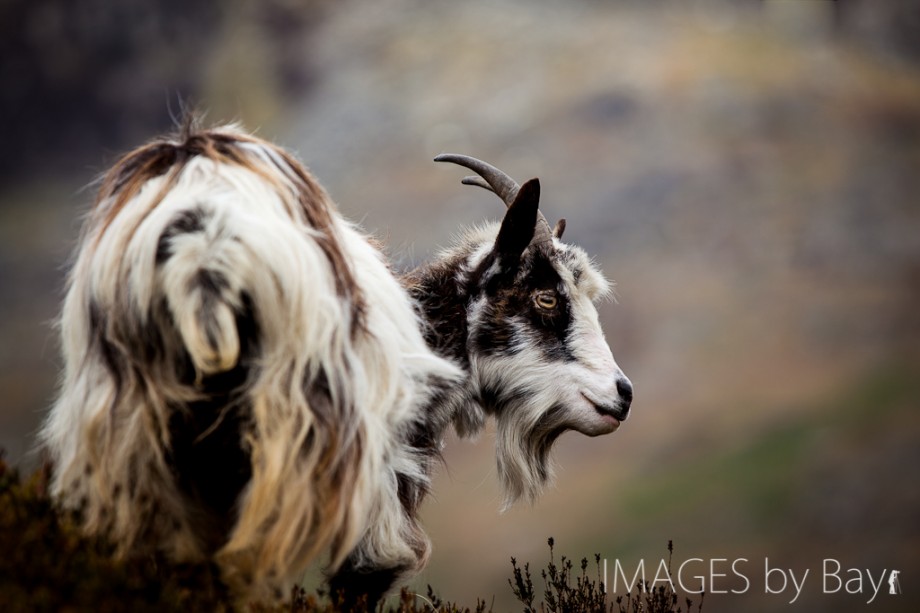 A quick post with an image of a feral goat from Wales. The image of the feral goat was captured on a walk in Snowdonia with the Canon 5D Mark II and the Canon 70-200mm f/2.8 IS Zoom lens.
Feral goats occur in the Welsh mountains and the image is captured on a mountain slope in the Snowdonia national park. They are used for conservation grazing in a number of places in UK but their place in the rural environment have been discussed.
Personally I think they are a great supplement to the too many sheep and deer!
Martin Bay