A visit to the old German Bunkers at the Danish West coast. Along the Danish West coast there are many of these German Bunkers spread along sandy beaches.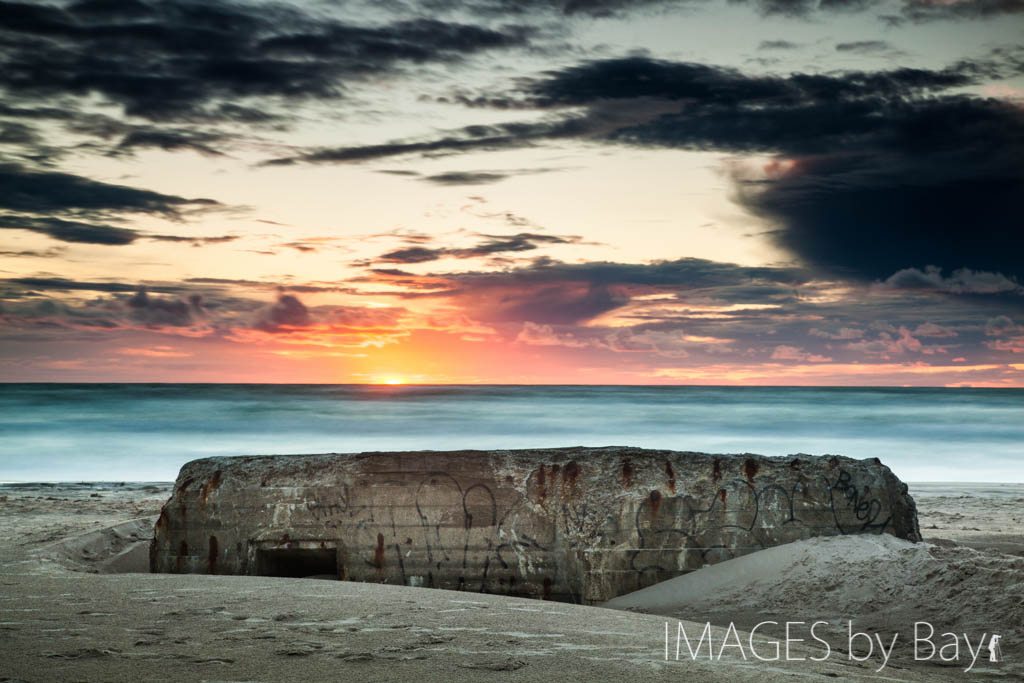 We visited this place near Løkken to explore the area and figure out how many and how we could use the bunkers in a photo project. I like this sunset image of one of the bunkers buried in the sand.
German bunkers
The history of these German bunkers are not in the pretty spectre but today I really like how they are scattered on the beach to give protection to the dunes and houses along the coast. Many are used for graffiti and in the summer time they are great for practicing your climbing skills. The bunkers used to part of a military defence when the germans had occupied Denmark during second world war so it is good they can be used for recreational purposes today and protect the coast again storms.
The photo is captured with the Canon 50mm f/1.8 lens.
Enjoy the photo.
Martin Bay