Panoramic photograph of Godrevy Lighthouse on a late afternoon. The light house is beautifully light by the late setting sun and the long shutter speed stops waves and wind in the sky.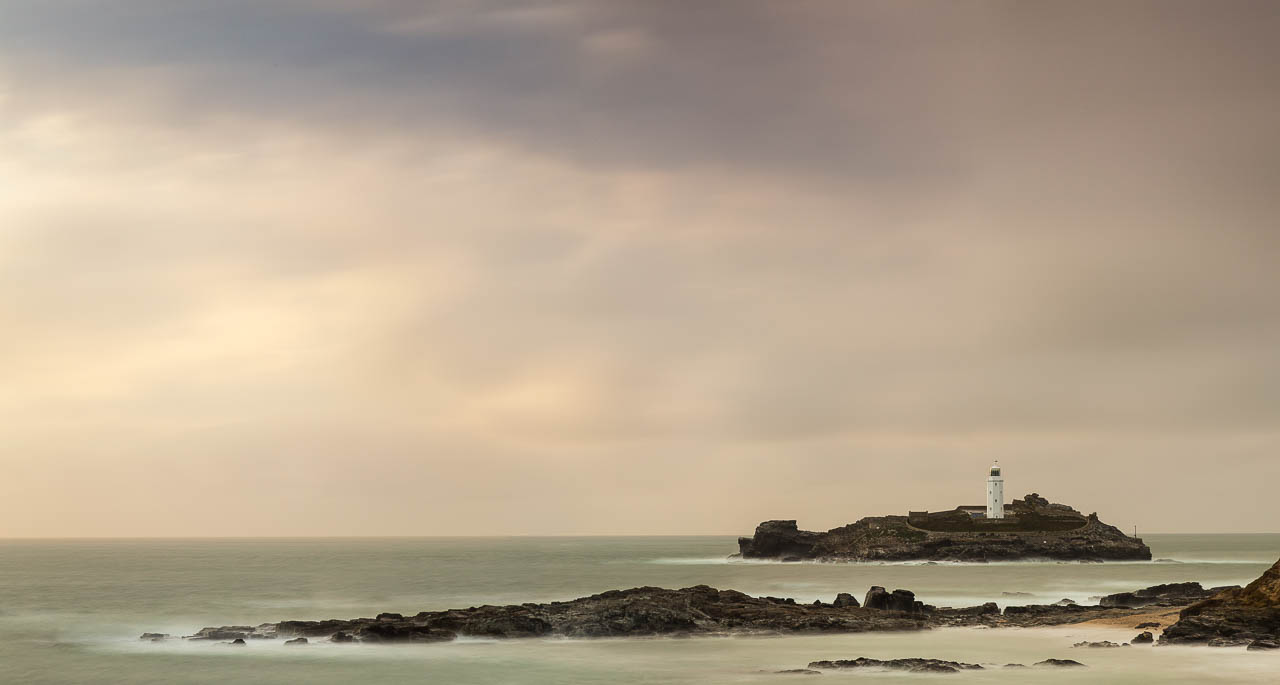 The image of Godrevy Lighthouse is a panoramic photo of three images from the Canon 5D Mark II and the 24-105mm f/4 zoom lens stitched together. The images were captured close to sunset which together with light layer of clouds create brilliant soft light. The light condition also allow using very long shutter speed which make the sea appear calm even though it was pretty windy with high waves coming in from West.
The images have been merged and cropped in Adobe Photoshop CS5 with further adjustments in Adobe Lightroom.
The Lighthouse is located on the north coast within St. Ives Bay and is maintained by Trinity House. The area is popular by surfers, walkers and seals and to exclusive areas administered by the National Trust.