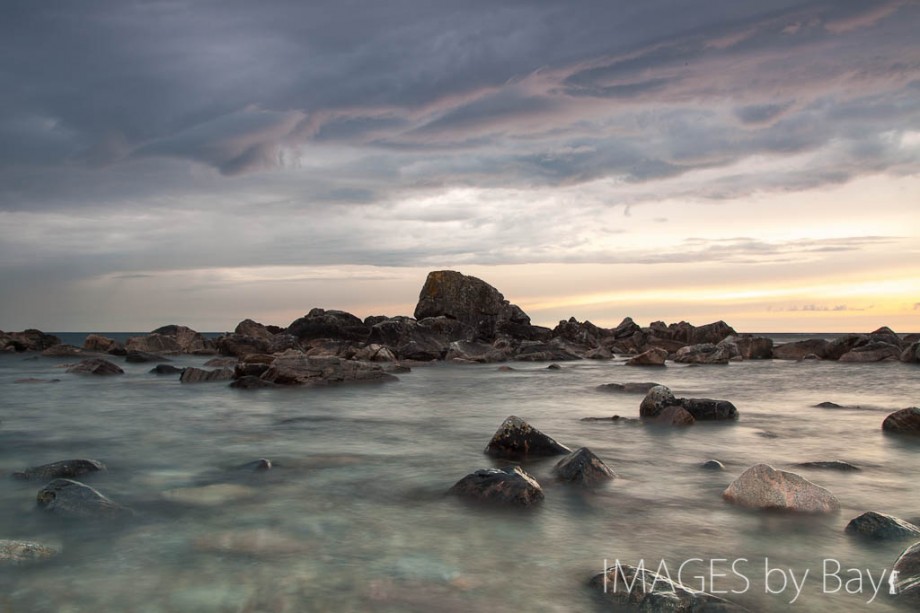 The Hebridean Coast line is beautiful. This image show a particular spot on the most western part of Isle of Harris photographed just before sunset. In a recent decoration project I've used this image and think I would post is here on the page to hear what you guys think of the idea – you might like it as well.
Hebridean Coast
The place is spectacular because of all the beautiful stones on the beach. This particular evening the incoming dark clouds added a bit of drama to the scene. Later this evening I captured this image of the sunset not far away. We camped in our camper very close to this spot which is kind of surreal because the place is so remote you forget you are in Great Britain.
Below is a image of the decoration – I've split the image in vertical slices and this way they will be mounted on the wall adding a unique feature.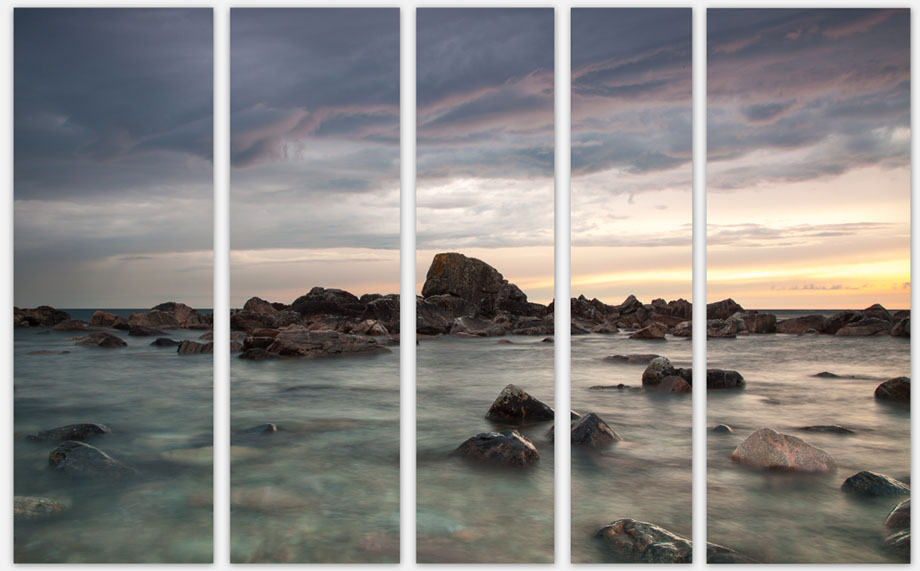 Enjoy the image and let me know if you like the idea?
Martin Bay