Panning image Hong Kong bus. I like to take images in the city using the technique called panning – because you follow the moving object with your camera.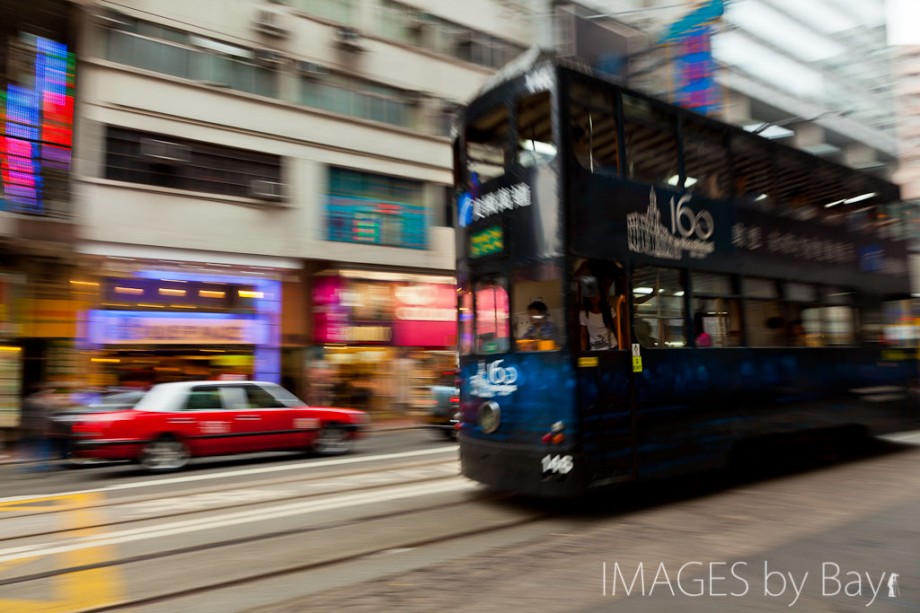 I followed the bus/tram with the camera while having a relative slow shutter speed of 1/8 second. The image reminds me that we are soon of on a large road trip here in UK. We are set to start out in Edinburgh following the west coast down to Cornwall and back up inland while visiting the east coast, Yorkshire Dales and Northumberland.
We will get through Edinburgh mid May to catch a flight to a wedding in Copenhagen after which we will soon be on the roads again to explore Scotland with stops on Orkney and Hebrides. We hope we can visit Shetland as well. We have not been on Shetland yet so i will be great if money and time make it possible.
At them moment we struggle to get Foto Factory and Nordic Appeal up and running before we have to pack everything into the Bongo and drive of on the adventure.
Martin Bay