The beautiful Luskentyre (Losgaintir) beach at Isle of Harris is a sight that is well worth the long journey to the Outer Hebrides.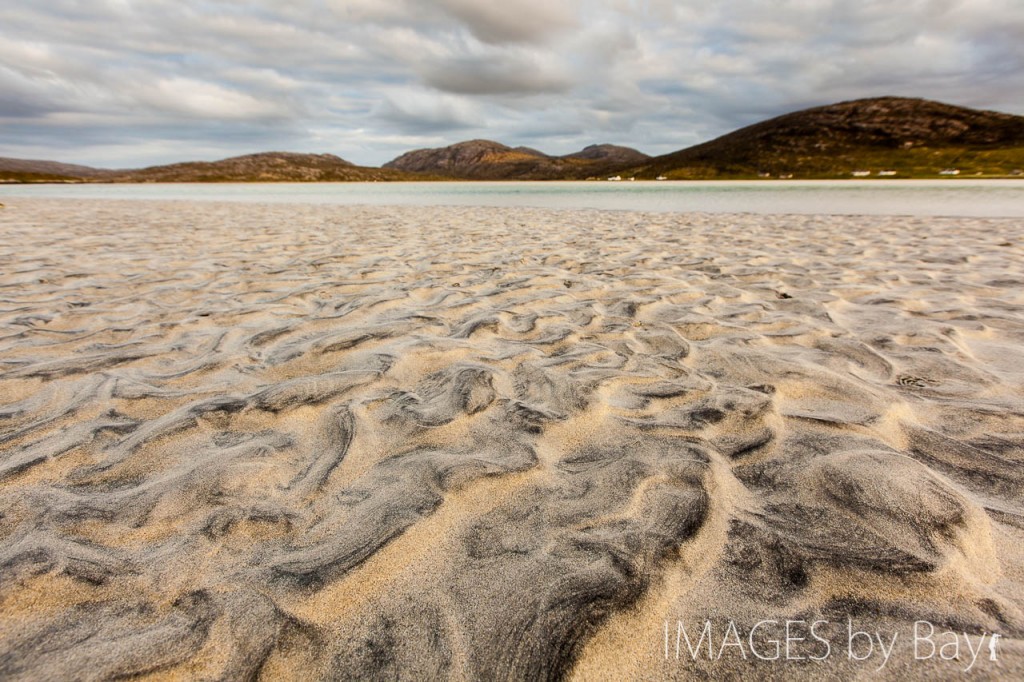 The image above is captured at low-tide and Luskentyre estuary completely changes during high-tide. The vast areas of sand is floded with seawater within hours.
Luskentyre
We had the pleasure to camp next to the road and the sea so every night we had the view to ourself. It is meditating to watch the water rising inch by inch and then dropping until the estuary is only a small river in the middle of the sand.
When visiting this place make sure to leave enough time to wander out at the end of the sand to look our at Taransay and have a walk in the big dunes and look north for another spectacular view of the mountains on North Harris. If you are lucky you might catch a beautiful sunset here.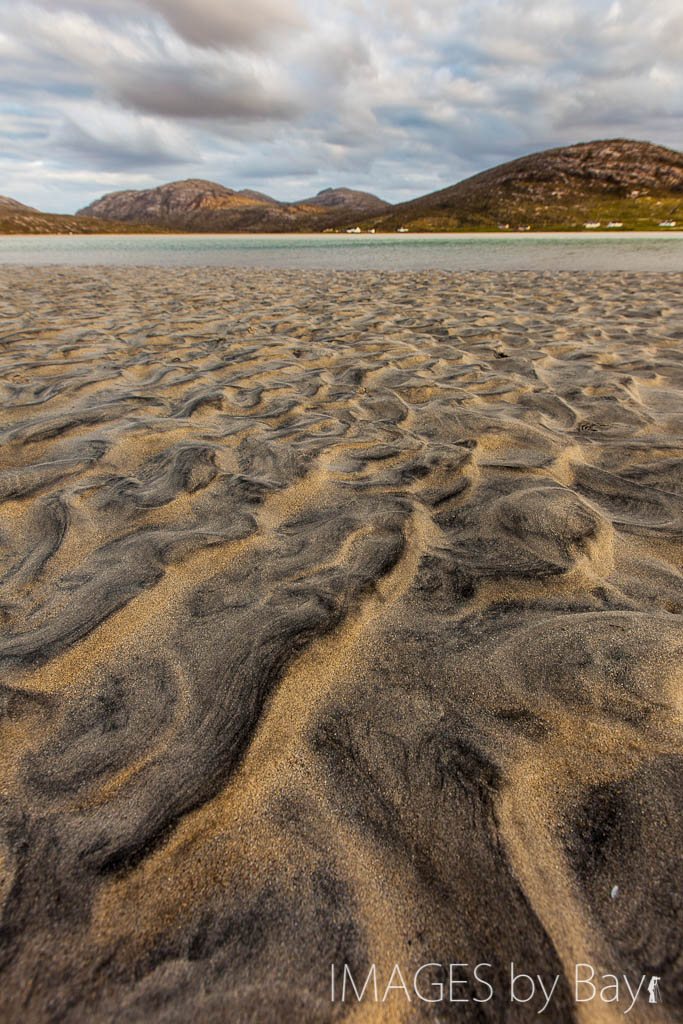 Luskentyre is definitely one of my favourite places on Isle of Harris and Scotland! Beside Luskentyre the Outer Hebrides have many beautiful places a long the coast that makes a visit worthwhile.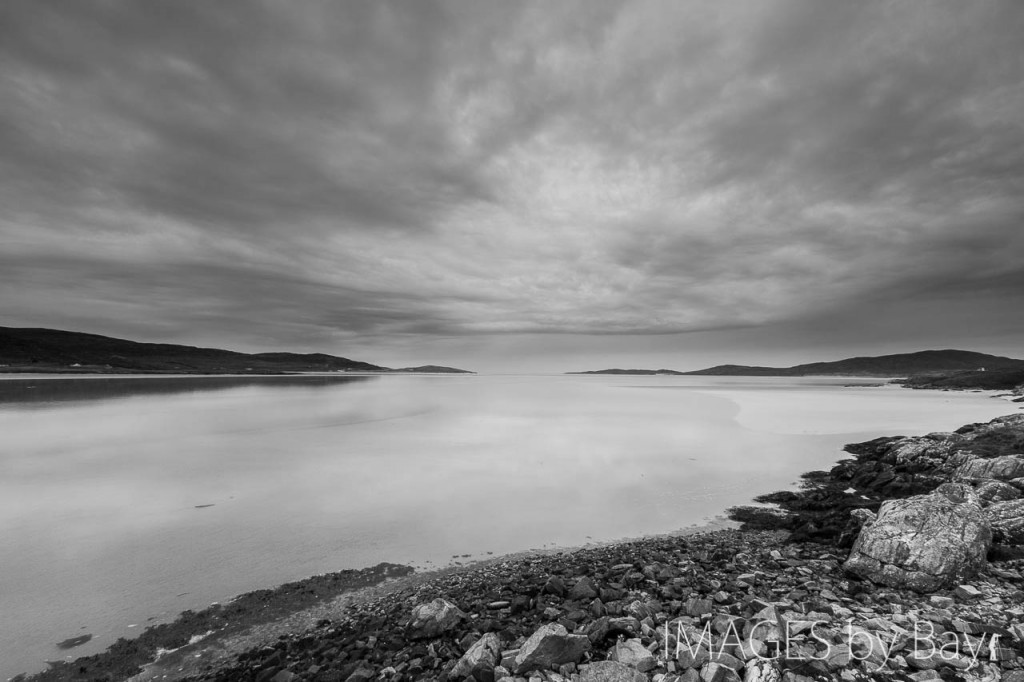 The photos was captured with the ultra wide angle 16-35mm f/2.8L zoom lens from Canon. The wide angle let me capture lots of the sand in the foreground, the mountains and the beautiful blue sky. The camera was the Canon 5D Mark II.
Martin Bay