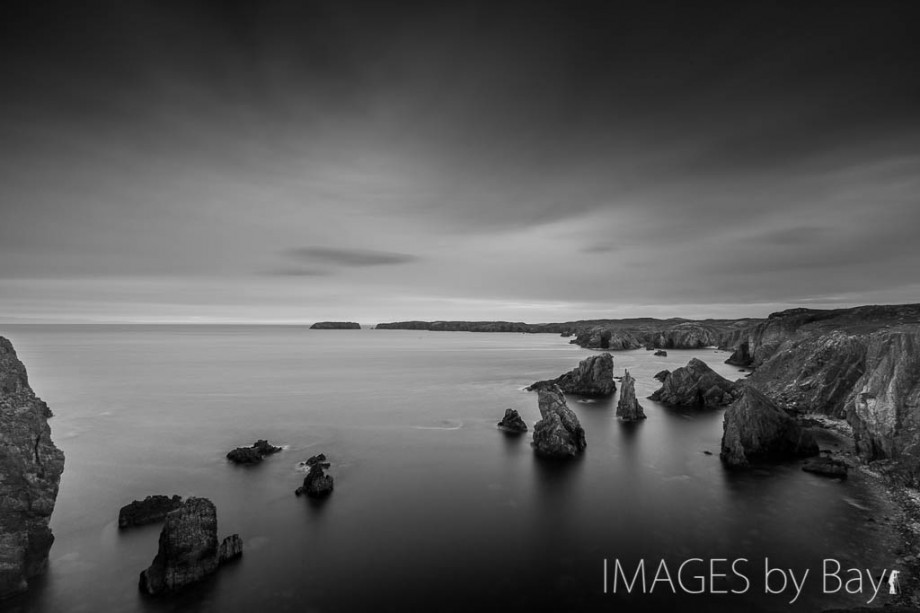 One of my favourite places in Scotland, and the whole Great Britain, is the Western Isles. It's so beautiful and standing looking out over the Mangursta Needles really confirm this.
Mangursta Needles
This is a black & white photo of the Mangursta Needles on the wester part of the Outer Hebrides. We arrived here in the late afternoon with heavy wind from west so I was a bit hard to get out of the car and walk across the bare land to have a look across the bay. I was really worth the effort – so beautiful so impressive.
I've converted the image to black & white in Adobe Lightroom 3 – the image was captures in the shield of the wind with the Canon 5D Mark II and Canon 16-35mm f/2.8 on the Gitzo tripod.
Martin Bay