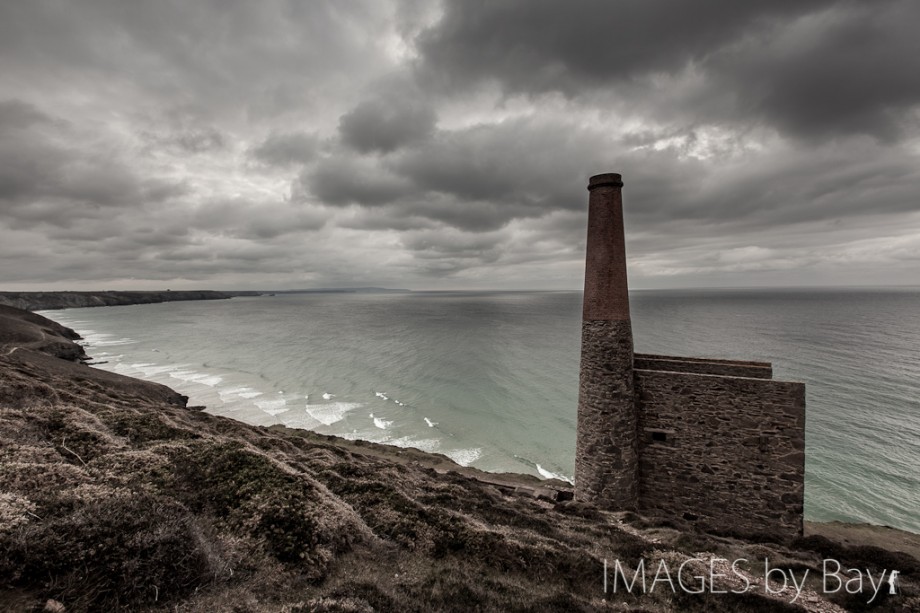 Image of Wheal mine near Saint Agnes. I always get amazed with the rural landscape here in UK – the area around St. Agnes are especially interesting because of the old mining industri and the mine buildings that are left behind. Not only are these scattered around in the landscape but they are also located in some of the most beautiful places.
The above image were captured just at the edge of the sea – not a bad place to be in early may. You can see seals in the water and at low tide you will have the most beautiful sandy beach separating you and the green ocean. I've desaturated the image to add some atmosphere and an illusion of being back in the good old days. I used the super wide angle zoom the 16-35mm f/2.8L Mark II and the Canon 5D Mark II.
To night we are camped up in North Devon – rain, mist and wind have kept us indoor most of the day. Except in the early morning when we went down to the beach an see if we would have a spectacular sunrise – we didn't so we had a talk with one of the local fishermen and some fresh air. For lunch we went to Axminister and had lunch at the River Cottage Canteen – great local food. It would have been nice with some more vegetarian options but we shared a green and a fish dish. Together with the rhubarb crumble we were quite full and happy.
Martin Bay