Finally we have internet at our workplace in Denmark – it took ages to figure out cables would't do and we are not setup with a mobile broadband from Telia – it works great less wires and speed is (32/12 Mbps).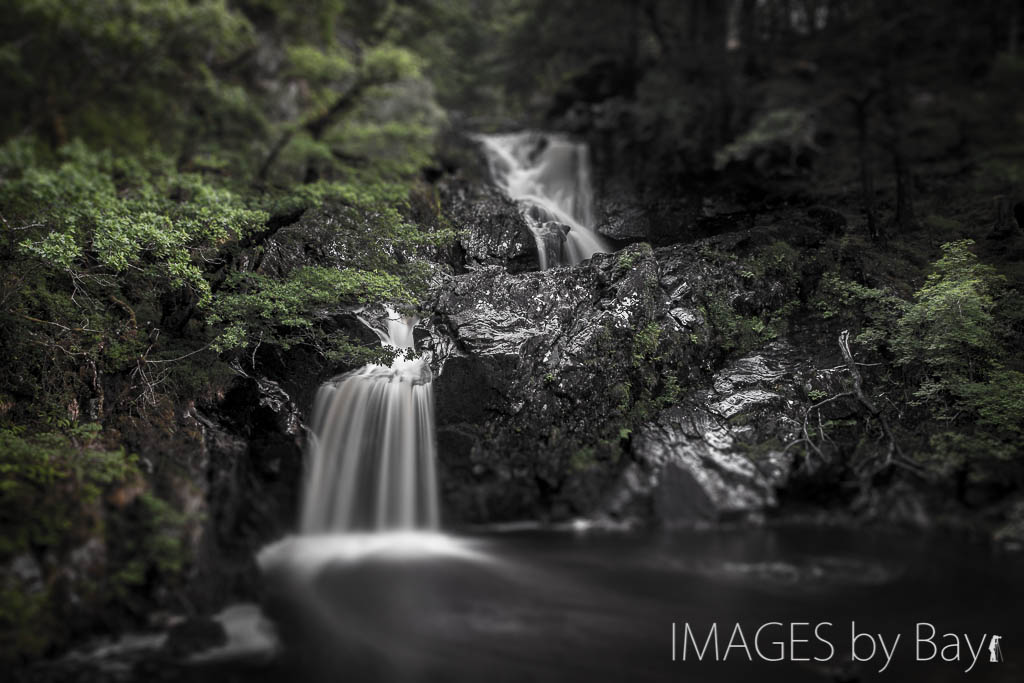 It is a relieve to have internet without using the iPhone as hotspot. Also mail have arrived and so the post man seem to be able to find us now
Now we just need to empty a few boxes and we can creating the showroom/gallery/office a few weeks of work I imagine. I've not had time to take many images lately so I will post this miniature waterfall from our stay in UK. The image is from a place in Scotland near Fort Willians and Ben Nevis.
I've desaturated the image and and a vignette blur to give the waterfall a miniature look. This was a beautiful place but filled with millions of midges that wanted to share the moment with me so I waited for the long exposure while the midges bite all over my head and hands – torture!
I hope you like it and I will hopefully get to post some more images in the near future… Spring is near and so is easter with some nice relaxing days ahead.
Head over to Foto Factory to buy this waterfall on print.
Enjoy
Martin Bay