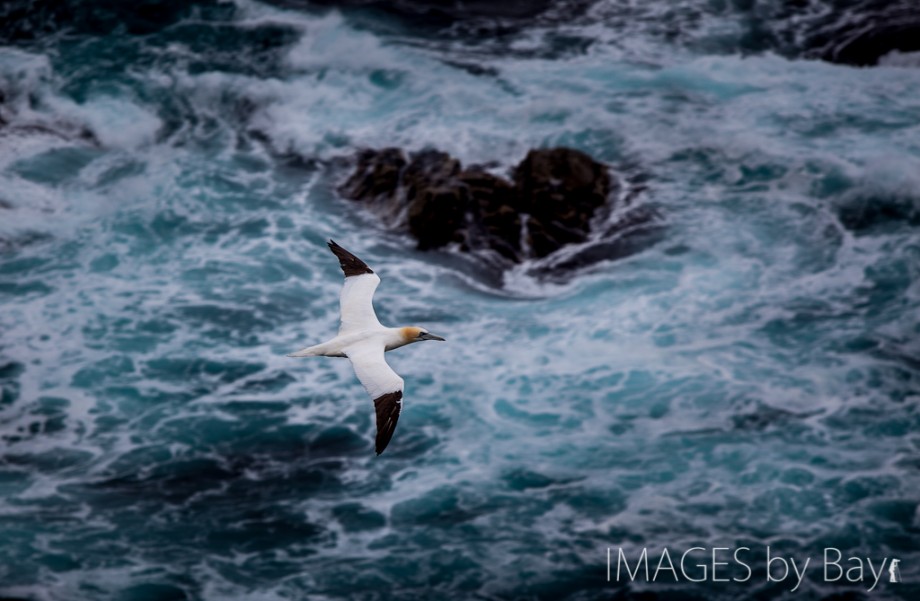 With a massive wingspan of up to 6 feet, the Northern gannet (Morus bassanus) are Britain's largest sea bird. Like the Fulmar they have only been nesting on the Shetland isles for about a hundred years.
I'm impressed with the gannets ability to dive and catch fish from height of up to 30 meters. They are amazing to watch dive in the clear water. I'm thankful for our stay and the Hermaness National Nature Reserve on Unst and all the birds we encountered and the great scenery. This is the most northern we get in Britain and Scotland and will be one of the place I hope I get back to in the future – really memorable.
The image is of the Northern gannet were captured with the Canon 5D Mark II and the Canon 70-200mm f/2.8 IS on a clear but windy day. I like the image of the elegant bird flying over the dramatic North Atlantic deep blue waters.
Martin Bay