This orange VW Camper van reminds me of the movie little miss sunshine. The classic camper is another from the V-Dub Island festival on Isle of Wight.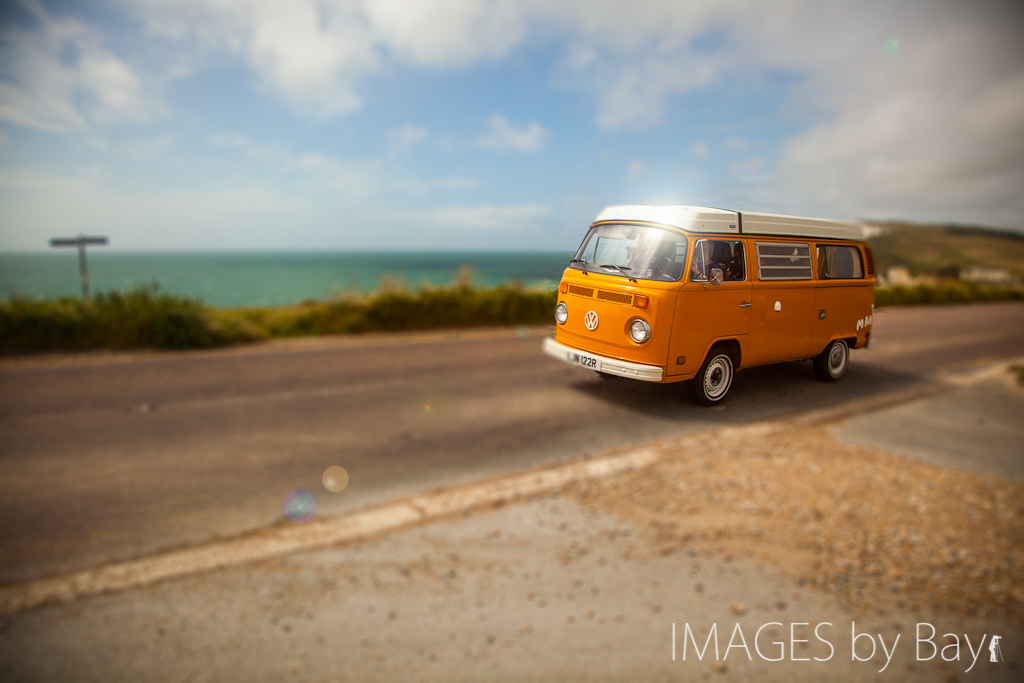 The retro campers are the perfect holiday campers for the country side and remote beached in Great Britain. It's interesting how these Volkswagens always bring on a smile when you see them camped or driving on the small roads on adventures.
I have miniaturised the camper in Adobe Photoshop using some of the new features in CS 6 and added some final corrections in Adobe Lightroom.
Enjoy the image of the orange Volksvagen.
Martin Bay