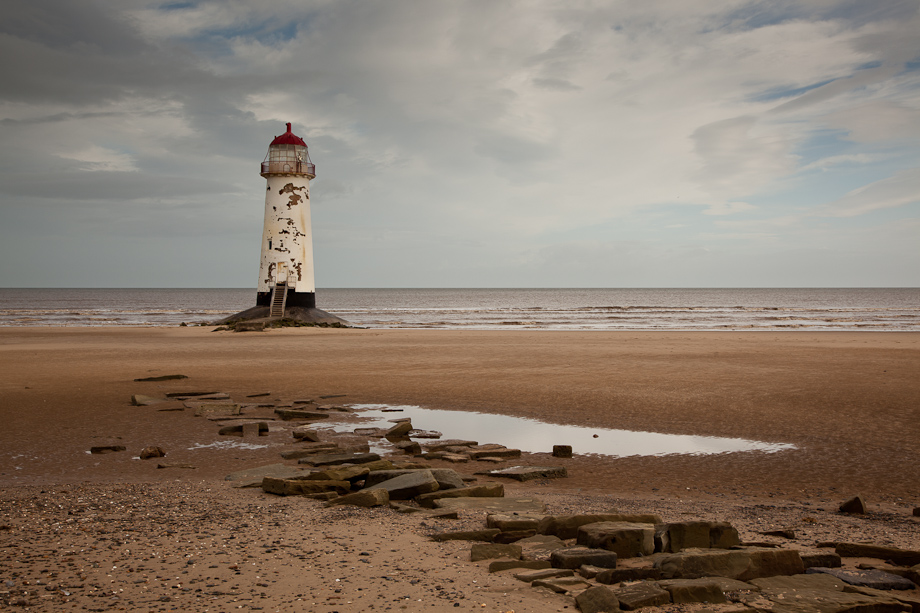 Image of a the Point of Ayr Lighthouse from Wales, UK. On the way south through England we decided to drive through Wales to have a look at what interesting photo opportunities Wales have.
We came to this nice beach where the Point of Ayr Lighthouse is still standing today after many years of service. It's now nearly completely abandoned and only serve as a fix point and a great object for photographers. During high tide the water surrounds the lighthouse but during low tide you can walk out next to the tower if you want.
The photo of the lighthouse was captured with the Canon 5D Mark II and the 24-105mm f/4 Lens. Later that day we drove further along the Wales coast to the shipwreck: Duke of Lancaster.
Please enjoy the photo and and have a look in the Gallery for more images.
Martin Bay