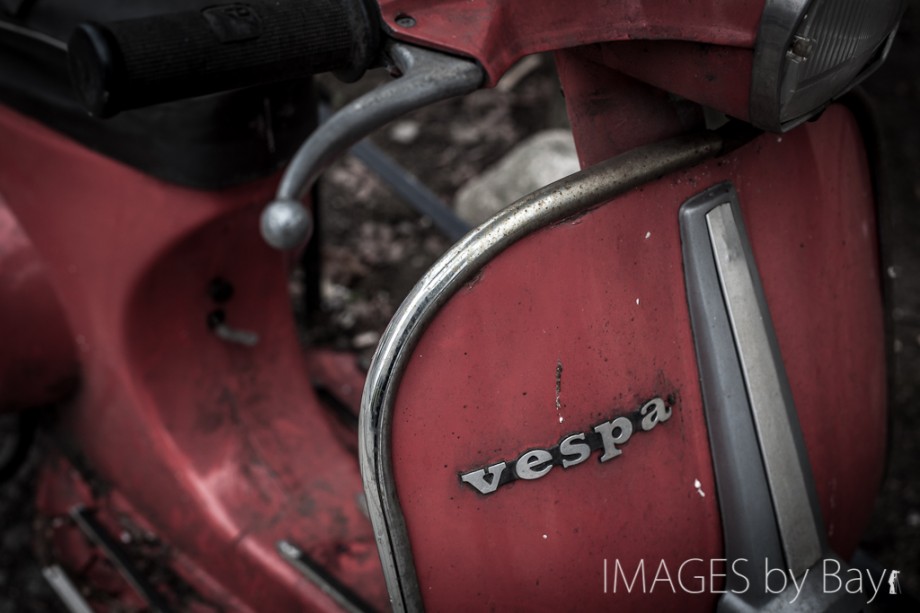 The Vespa is a classical scooter in Berlin. You will find a Vespa on every street corner and hear them buzzing in the streets. The red Vespa in the image above was captured at Oderberger Strasse in Prenzlauer Berg with the Canon 5D Mark II and the Canon 50mm f/1.8 lens.
It's a good old Vespa with many miles behind the wheels. I've posted it because our visit to Berlin, this time, marks a new step in my career and life. Beside the usual photography we had some interesting meetings with our future partners and it all went well.
The future is set and we are moving on – after a depressing time moving out of our apartment in Edinburgh it's nice to add some bolts on the move into the future.
Enjoy the image and share it!
Martin Bay