Here is a series of black & white images from Sennen Cove from a day out with the little gem of a lens the Canon 50mm f/1.8.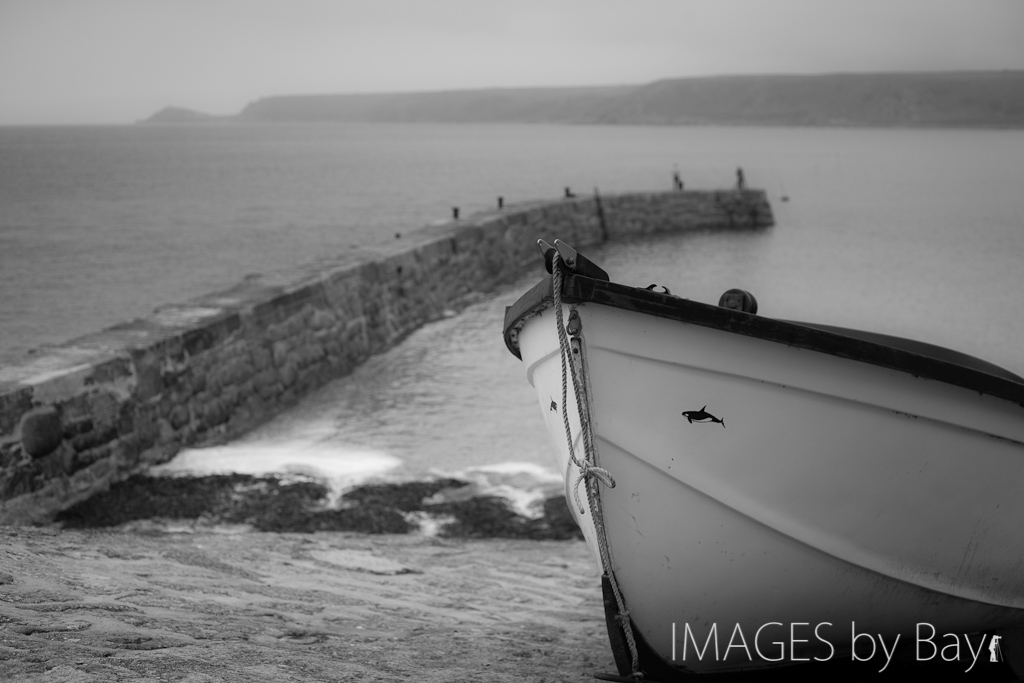 I had perfect light when we visited Sennen Cove and it could not be more relaxing that swinging the Camera around the shoulder with my vintage camera strap and the Canon 5D Mark II with the 50mm f/1.8. Sennen is a very small town so walking around an afternoon is enough to cover the town and take in the details and enjoying the maritime atmosphere around here.
The series: "Sennen Cove in Black & White" is put together of eight images I find particular appealing and interesting. I guess there is no need to say how sharp the images are since they are captured through the sharp 50mm lens. I particular like these black & white images as they represent the old feeling of the small town in west Cornwall. After the trip down through Wales and Cornwall I felt it wast time to do something different that colorful coast line images at sunset 🙂 I also like the simpel compositions and moody feel in the images.
In the following I have added the rest of the images and if you do happen to like them so much you would like a print don't hesitate to get in contact by mail.
I hope you enjoyed the the images and are having a great day.
Martin Bay