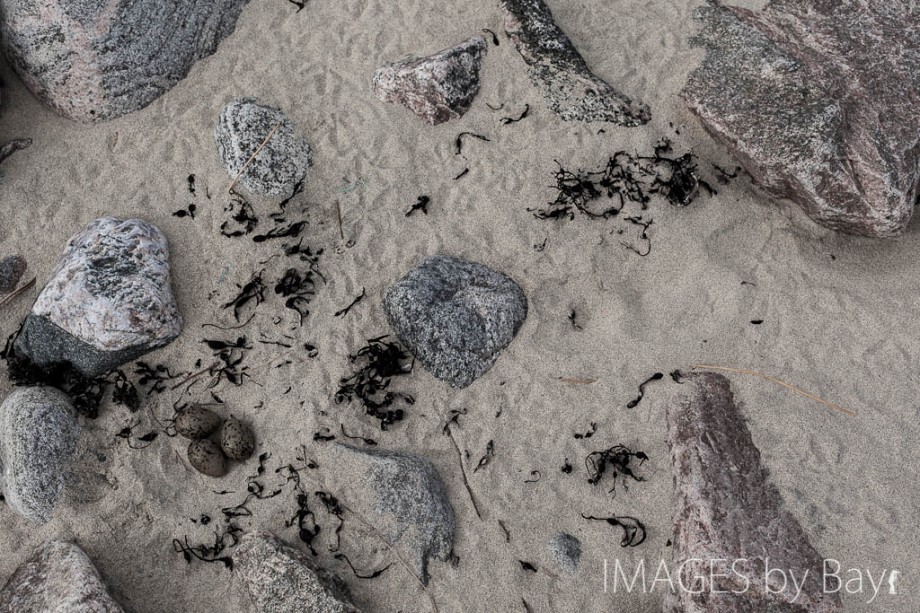 This is tern eggs – but I'm not sure which tern laid these eggs. The image was captured on Isle of Harris, Outer Hebrides so my guess it that it is Common tern but could it be Arctic tern?
Tern eggs
I came across the eggs when walking on the beach. I could easily have missed them but I just happend to look down at the right moment. My biggest surprise was that  there wasn't any birds to be seen. After a few quick shots I left the eggs as I found them to disturb the nest as little as possible.
I hope the Terns have come back to the nest and they successfully bred three new chicks.
Martin Bay