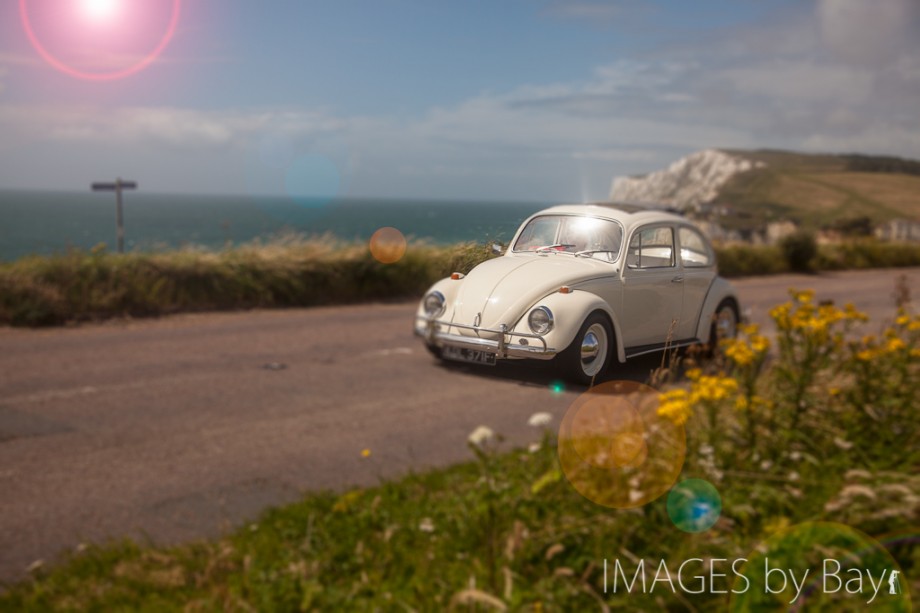 White Retro Volkswagen Beetle – not a campervan but another famous classic car from Germany. The Volkswagen Beetle was captured on Isle of Wight under the  V-Dub Island festival. Isle of Wight have many of these beetles and Volkswagen campers so et not are rare sight to se them on the road – it's more difficult to get great images!
The Volkswagen Beetle (officially called the Volkswagen Type 1), was build as an economy car by Volkswagen (VW) from 1938 until 2003. There have been manufactured over 21 million of these air-cooled, rear-engined, rear-wheel drive car (Wikipedia).
The image have been captured with the Canon 5D Mark II and edited in Adobe Photoshop and Lightroom. If you know the owner of the van or are the owner you are welcome to get in contact to get a free copy of the images without watermark. I would also be happy if you can add more info about the van!
Enjoy the image…
Martin Bay