Miniature tracks from a small welsh train on Llandudno Pier near the national park Great Orme. The image was captured on a dull evening so I've added a bit of atmosphere to it!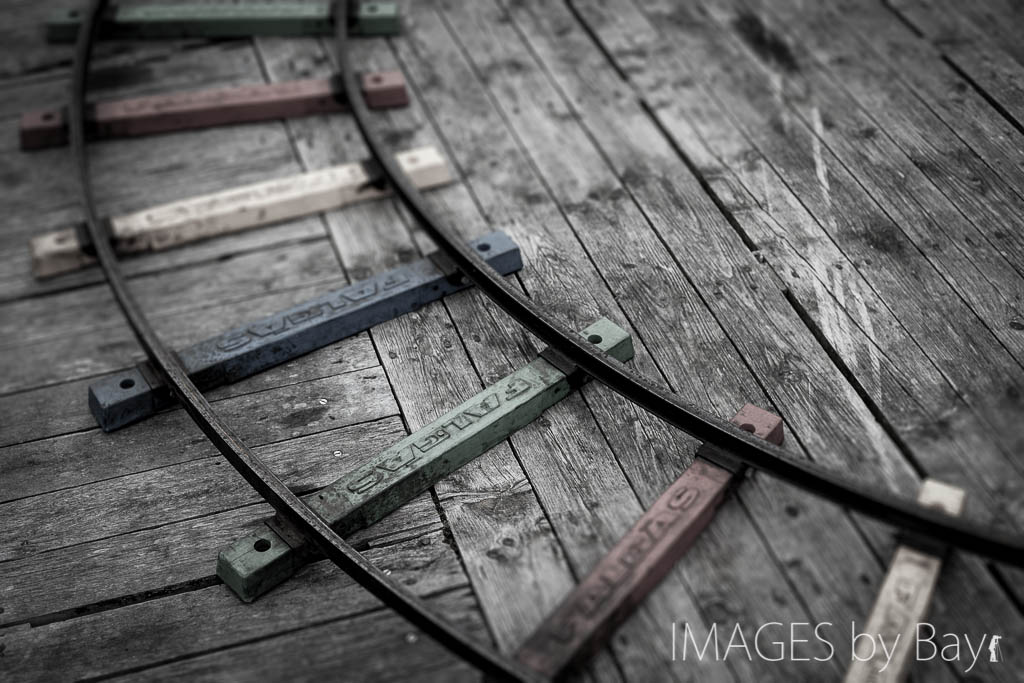 We came to Llandudno in the early evening and went along the sea towards the pier getting some atmospheric images in the low light and light rain. I went with the trusty 50mm lens to get a light photo setup and be able to put it all in my pocket should the rain be more heavy. I love the combination of the light lens, sharp results and a narrow depth of field. It's the perfect lens to carry around on your travels!
Well what next! We still wait for the showroom/gallery to get all done here in Copenhagen and have time to think about where photography should take me next. One obvious option is to focus on Copenhagen and the surroundings. It's a lovely city and have lost of modern culture and historic buildings – the place we have setup our business is a great example of what Copenhagen have to offer if you get of the main track and seek something authentic.
But Denmark have also some great nature – beside the coastal areas we have plenty of nice forest and heathers. Nice streams and rivers and some lovely lakes! I will get deeper into Denmark that's sure.
Whats your favourite places to photograph?
Enjoy the image – share it and have a great day!
Martin Bay