It's winter in Denmark and no exception is along the beautiful west coast. This photo is from Blokhus sea Mark (DK: Sømærke) captured in the morning just after a nice layer of snow.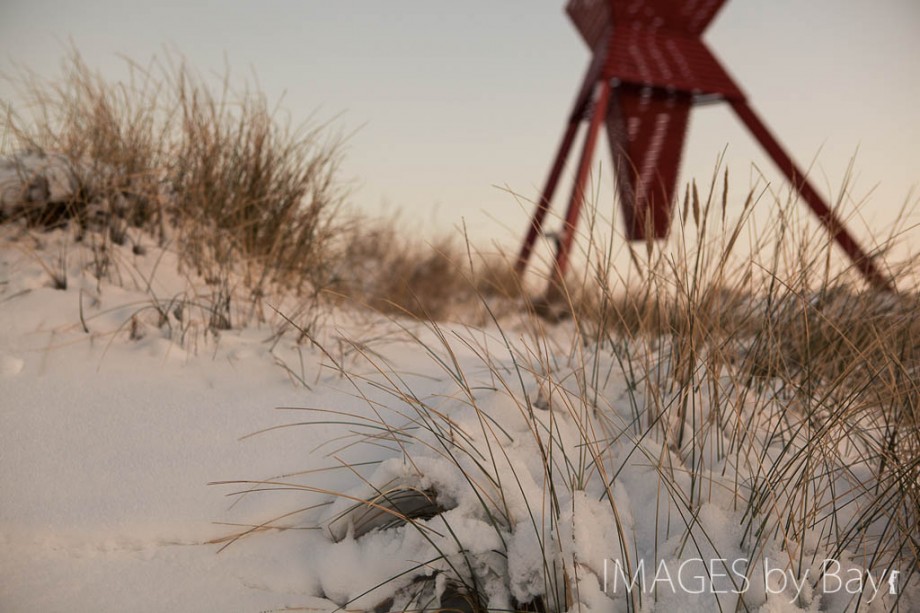 The sea mark have been rebuilt in Blokhus and is now a trade mark of the lovely small seaside town in the western part of Denmark. I have spent many hours on the coast here to hunt images or to get some fresh air in my holidays. Today I have quite a lot of images from the area and know the place pretty well.
I captured the image with the Canon 5D Mark II and the 24-70mm f/2.8 zoom lens.
Martin Bay