Ben Nevis (Beinn Nibheis) is the highest mountain in the British Isles. Each year the mountain attracts around 100,000 ascents a year.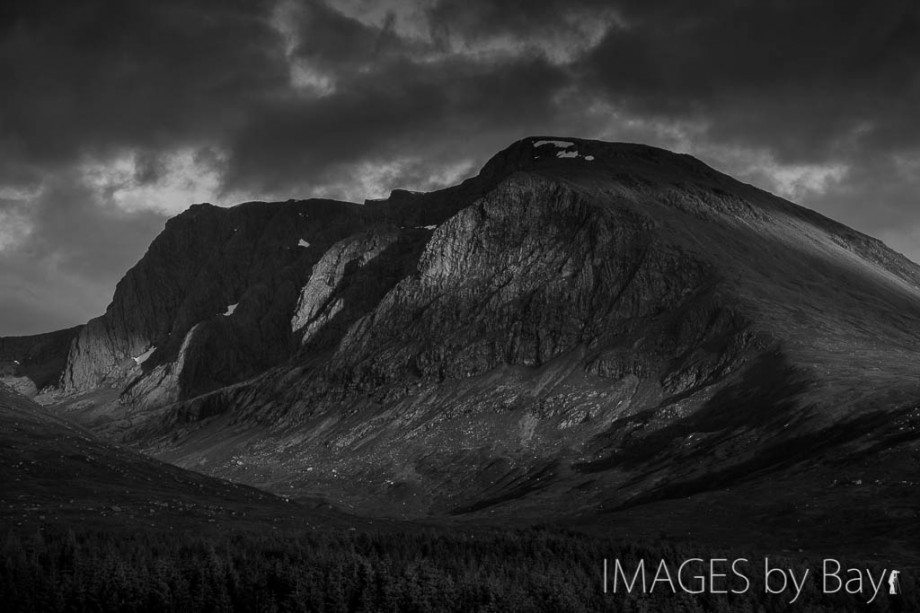 Ben Nevis is standing at 1,344 metres above sea level and is located close to the town of Fort William in the Scottish Highlands.
The image is captured late on a nice view point on one of the adjacent mountains. The short walk to the view point was hard and uphill and the forest were full of midges that attacked if we took a short break. Taking the images was a nightmare with millions of midges. I would have them in my ears, eyes and everywhere else they could get to me. It's so hard to focus when you are under this kind of stress but we managed and after some time enjoying the views we rushed downhill to protection in the car.
The image was captured late in the evening with the Canon 5D Mark II and the 24-105mm f/4L zoom lens solid on the Gitzo tripod.
I hope you like the image – it was a pain getting it in the camera 🙂
Martin Bay