Image of Birch trees form a Danish forest in late August. The birch trees are lovely subjects and have some great textures.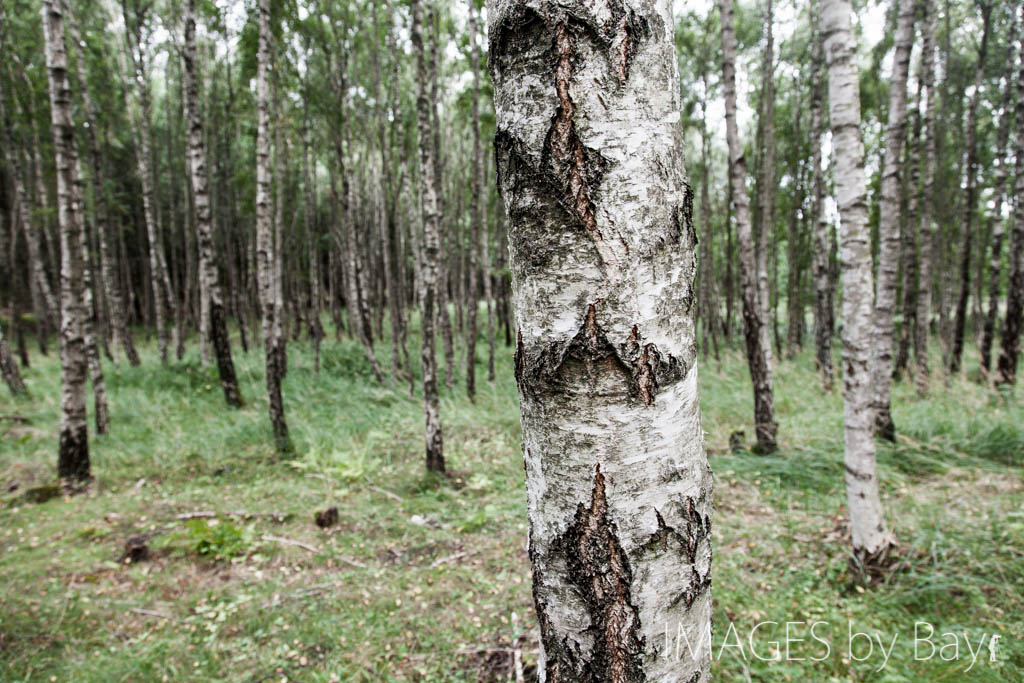 The above images is from an amazing day in the northern forest near the sea at Zealand. It's late August and you can see the leaves and grass is starting to loose colour and leaves are starting to fall after a very dry summer in Denmark.
After a lot of traveling it is nice to finally being able to explore Denmark as a photographer – finding great spots for photography and really take in the nature and cities of Denmark. Over summer we have used a lot of time to setup the showroom and gallery so it is a relief to finally have some more time on the had to actually take images.
During summer I have used the 50mm f/1.8 lens a lot so it was a bit awkward to walk around with a zoom attached to the camera but the image stabilising (IS) was indeed a good help getting sharp images in the forest. The above image was captures with the 24-105mm f/4 zoom lens at 1/25 sec which would be difficult without IS.
Well enjoy and share if you like it.
Martin Bay