Inspired by yesterdays visit to The Mission House on the Hebrides I decided to put a black & white version of the beautiful spring squill.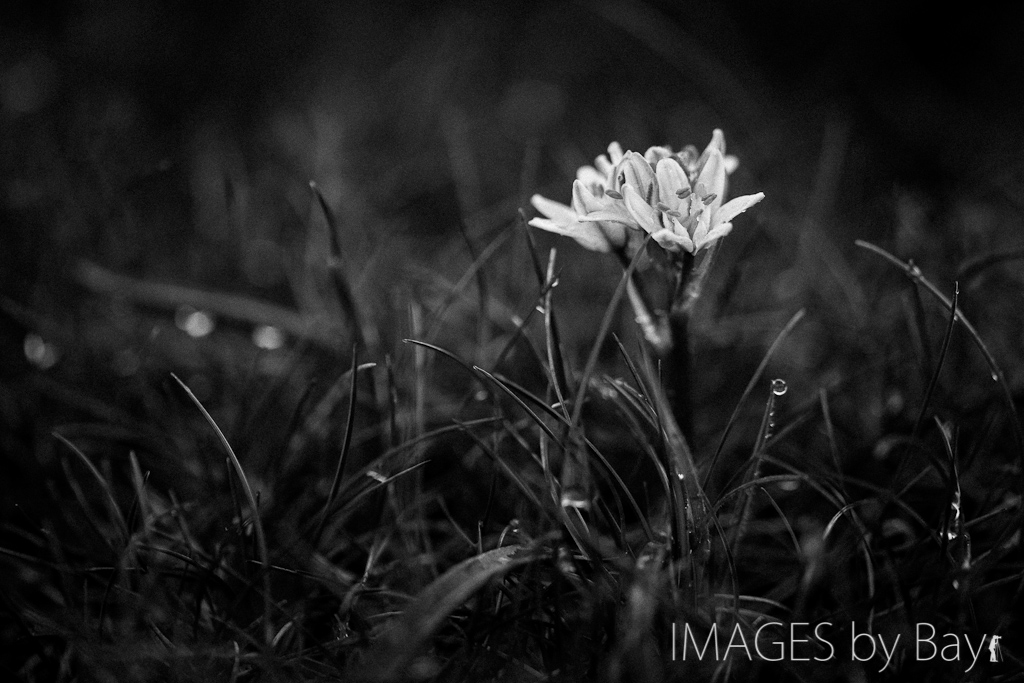 The "mission house" is a shared business/gallery by Beka and Nikolai Globe. Beka Globe does some most amazing black & white photography while Nikolai shape the clay after the principles of Wabi – Sabi. It is all well contained in the newly renovated and beautiful situated gallery at Finsbay on isle of Harris, Hebrides.
The image above is a black & white Spring Squill I have captured in Cornwall but parts of the scenery here on the Hebrides reminds me of Cornwall's coast with beaches, beautiful rock formations and turquoise water. If you would like to see a photo of the flower in color have a look here: Scilla Verna.
We are now enjoying the afternoon at the ferry terminal in Tabert to leech some free power and internet 🙂 We spent the evening and  morning in Luskentyre camped just on the edge of the sea. Not many place on this earth is this possible – and with the current weather this is close to paradise.
We must get of on more adventures and get some more images.
Martin Bay