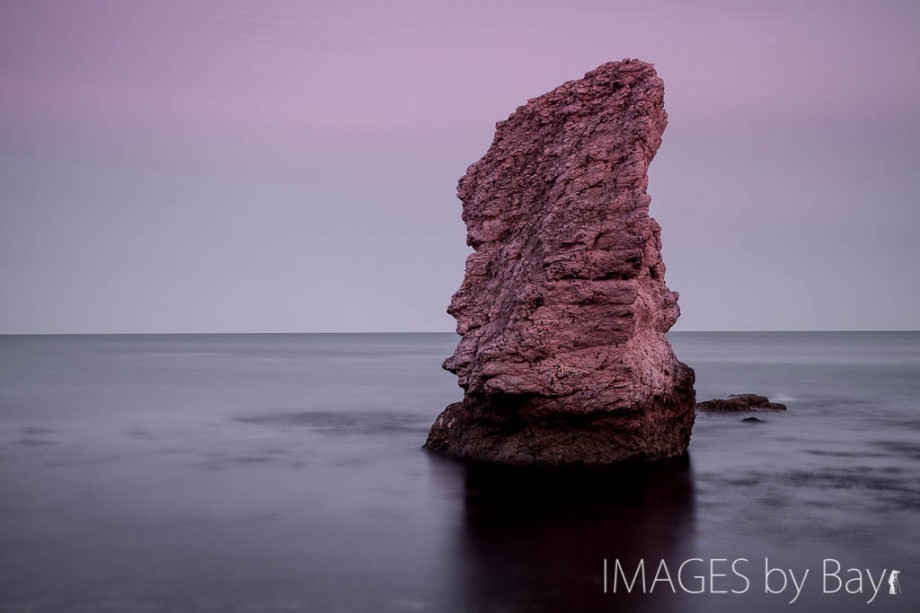 Butter Rock at Bats Head is not far away from Durdle Door and is composed of the same limestone on the Jurassic Coast.  I really like how the red colour of the sky give Butter Rock a nice red cast and isolate it from the sea.
I captured the image after running from Durdle Door along the coast to make it before the colours were disappearing. Quite exhausted I could setup my tripod and wait for the exposure to happen while trying to calm my breath – yeah its hard at times to be a nature photographer!
I've not edited this images much and can only enjoy the images now as at the time I was on the beach I had to work fast to get the image and focus on the camera and not getting sweat on the filters.
Please use the Facebook button below to keep in touch.
Martin bay