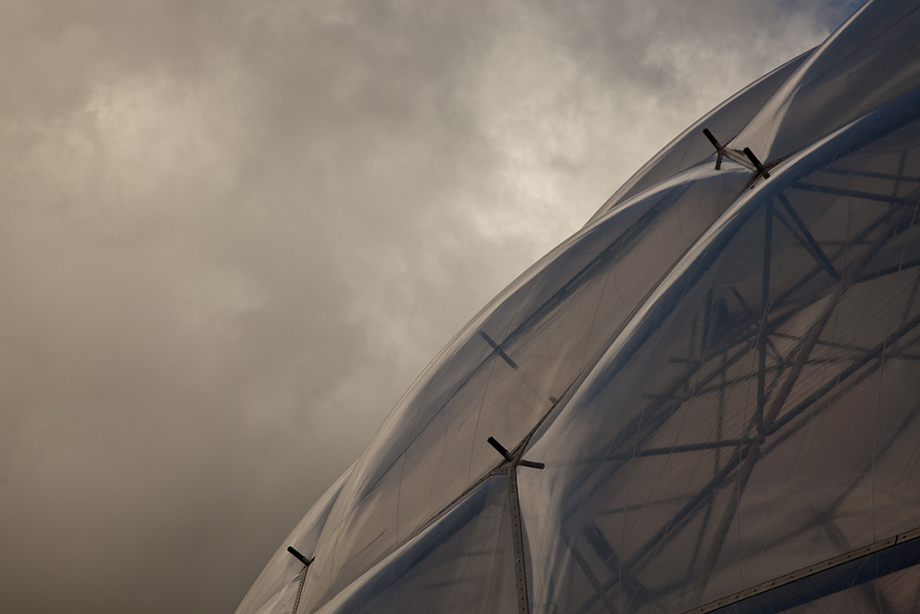 The Eden Project is a great garden in the middle of nowhere down in South England. We came on warm and cloudy day – apparently the garden had free entry that day so instead they get a spot here on my photography blog.
The Eden Project is not just a garden you can visit to get a memorable day out in Cornwall it is also a charity and social enterprise. The project is creating the amazing gardens and arranging arts and music events.
I have tried to capture the structure/texture of the great domes used a tropical and temperate gardens as well as serving great food. I like the resemblance of BIG insect eyes looking out in the world. I particular like how the dark grey clouds really make grey texture of the dome stand out.
The image was captured with the Canon 5D Mark II and the 24-105mm f/4 Zoom lens hand-held – simple and satisfying!
Enjoy
Martin Bay