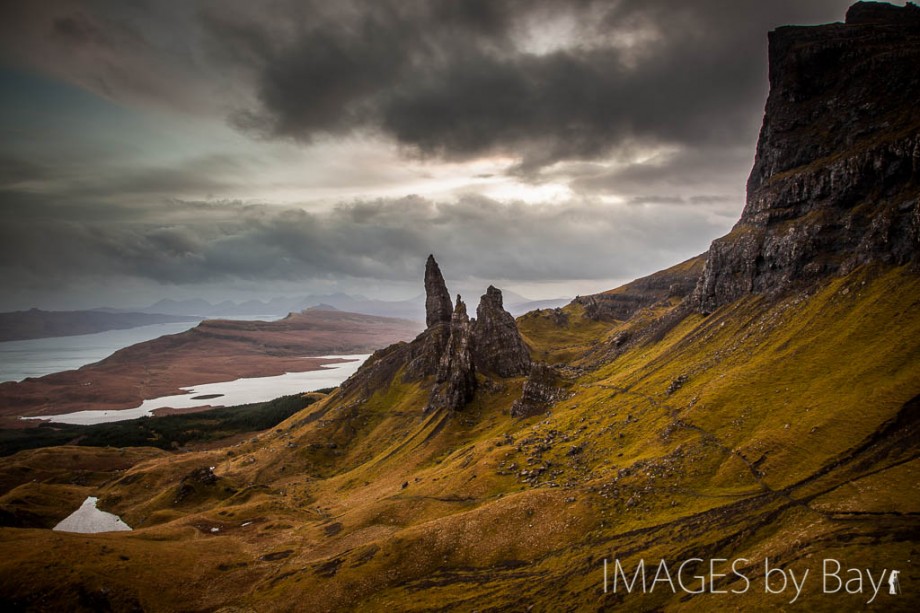 After enjoying the beautiful landscapes of Scotland and particular Isle of Skye in the movie "Snow White and the Huntsman", I have to post an image of the Old Man of Storr.
Isle of Skye is one of the  most beautiful places in Scotland and many times I have enjoyed the walk up to the Old Man of Storr and back again. The weather can be dreadful on Isle of Skye but occasional it turns around in a matter of minutes and you will have the most incredible landscapes in front of you. That's when you need to be on the right place and have the camera gear ready.
The above image was captured on a day when the weather had been really bad for photography. We had walked around the area for most of the day and then as we headed down from towards the car park the weather suddenly changed and showed the real beauty of the Scottish landscape.
I've captured the image with the Canon 5D Mark II and the Canon 24-105mm f/4 zoom lens.
I hope you like the image.
Martin Bay