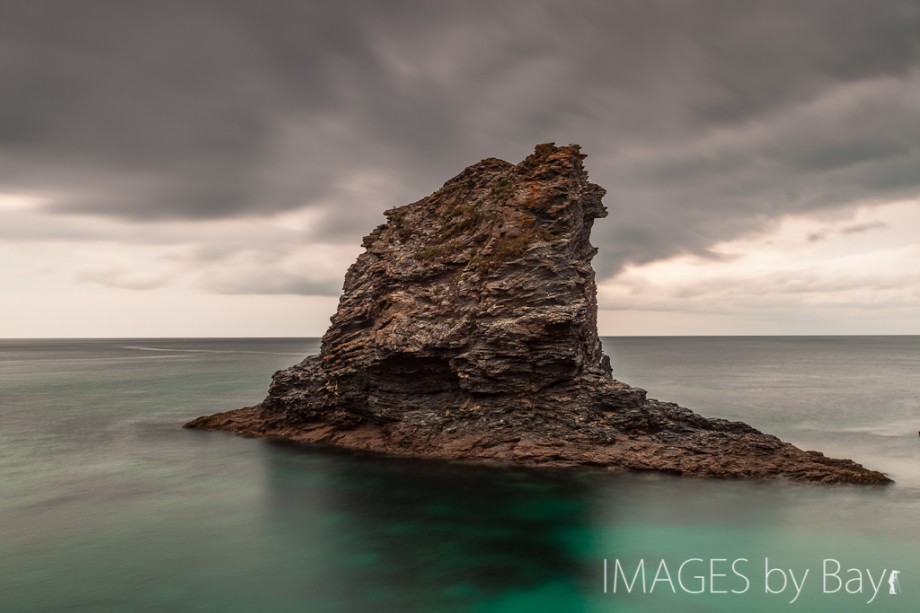 After a great week in Kareen's cabin in Glencoe we are now touring Isle of Skye but tomorrow morning we are already heading off to the Hebrides. The reason is, the weather is brilliant! – That means sun and relatively few skies so generally people are happy and enjoying the summer but I would love some more dramatic weather. Instead of waiting we head for the beaches on the Hebrides and will return to Skye when the weather eventually will get more normal and dramatic.
After Copenhagen and Edinburgh we now back in photography "mode" after relaxin in Glencoe. It will also be great to get back to Hebrides after our first visit during the cold winter in 2010 where we enjoyed the cold and wintery landscapes with frost and snow. Now we hope to get a bit more sandy beaches and flowers in the croft fields.
The image is captured in Cornwall and show a big rock in the beautiful turquoise water, which are so characteristic for Cornwall. The image have been captured with the 16-35mm f/2.8 Mark II and the Canon 5D Mark II. Exposure was 20 sec at f/16.
Martin Bay