I nearly always visit the Holocaust Memorial near Potsdamer Platz and Brandenburger Tor when i visit Berlin. The memorial was designed by architect Peter Eisenman. The Berlin Holocaust Memorial is made of 2,711 massive rectangular stones and is situated between the former East and West Berlin.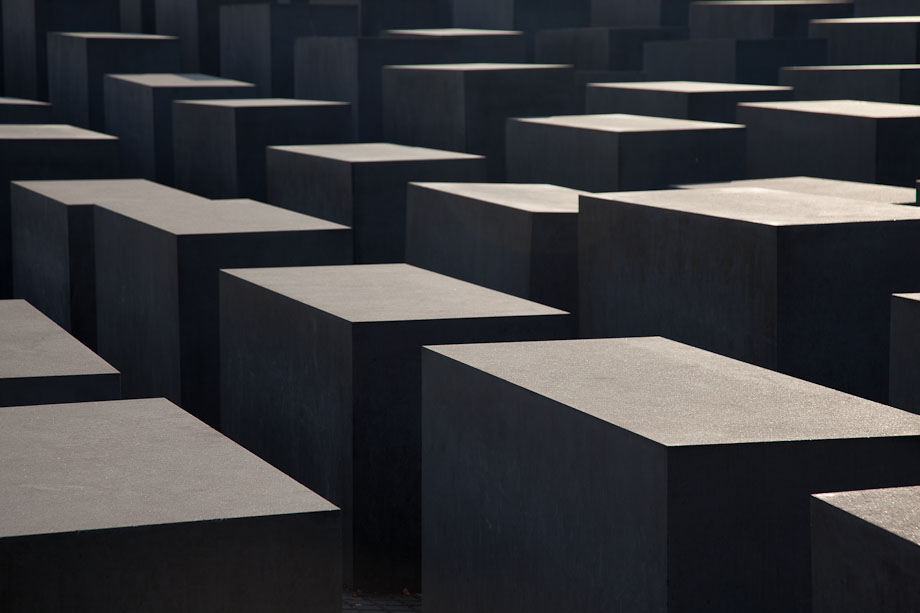 I like the feeling of walking between the large stones and looking up into the heaven or along the stones. It feels amazing when you stand in the middle of the big and heavy stones — so big compared to you, so cold and between the stones you are really just a small individual unseen from the outside world.
In this post I have made different tones of the same image. The first image is the most real and the one that show what you see and early morning when the sun is low.
Take 2 is a black & white image with high contrast to make it more graphical.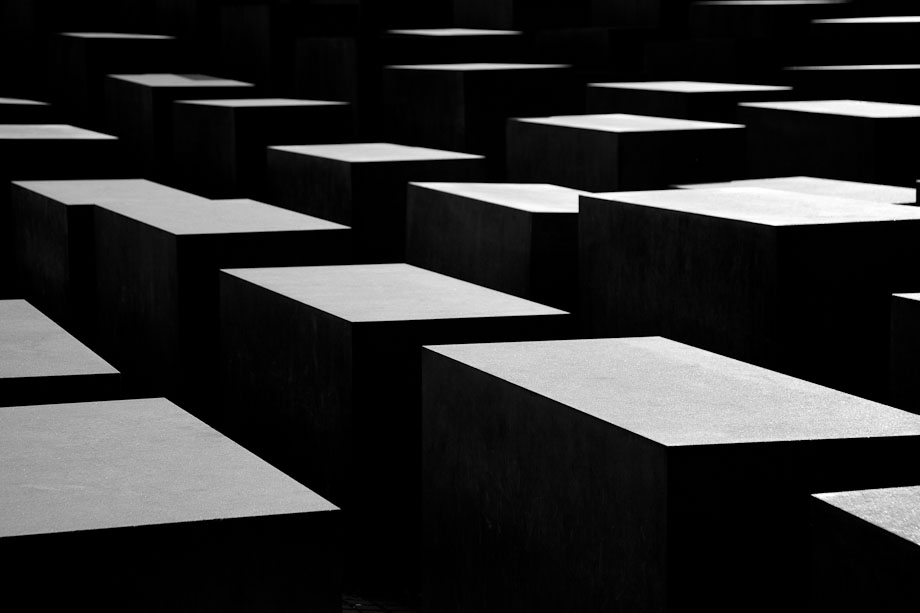 Take 3 is a blue & cold version that looks almost as it is not a photograph but a painting.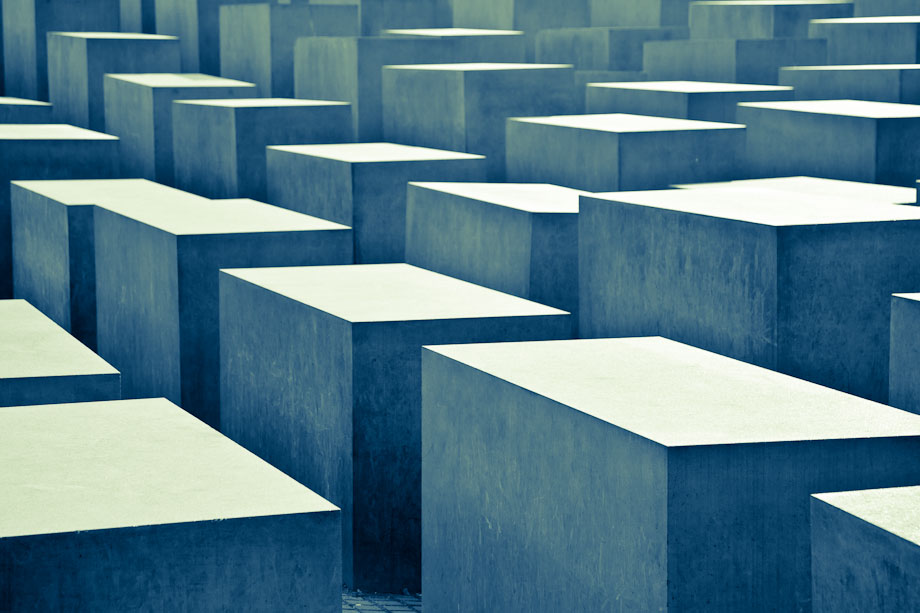 I hope you like the different examples of the photograph from the Berlin Holocaust Memorial. The image was captured with the Canon 5D Mark II and the Canon 24-105mm f/4 on a cold morning.
Please enjoy and share the love.
Martin Bay