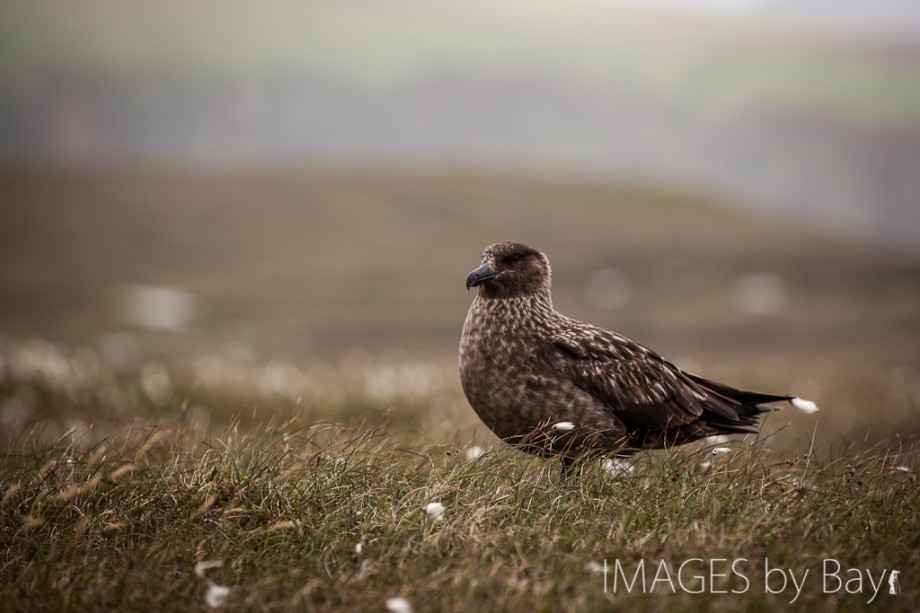 The Great Skua photographed at the Hermaness National Nature Reserve on Unst, Shetland. The image was captured with me on the belly with my Canon 5D Mark II and the 70-200mm f/2.8 in the hand. This bird eats mainly fish, which it often obtains by robbing gulls, terns and even Northern Gannets of their catches. It will also directly attack and kill other seabirds especially kittiwakes and puffins.
Shetland is the main stronghold of the species, holding over half of the World population. The Great Skua (also kalled Bonxies) breed from May to August dispersing south in the winter some going as far as West Africa.
I've desaturated the image of the Skua to give it a more natural look that what came out of the Canon 5D Mark II.
Martin Bay