The sea is frozen and it is winter in Denmark. The beaches that used to be filled with people are now empty and the sandy beach is covered with thick ice.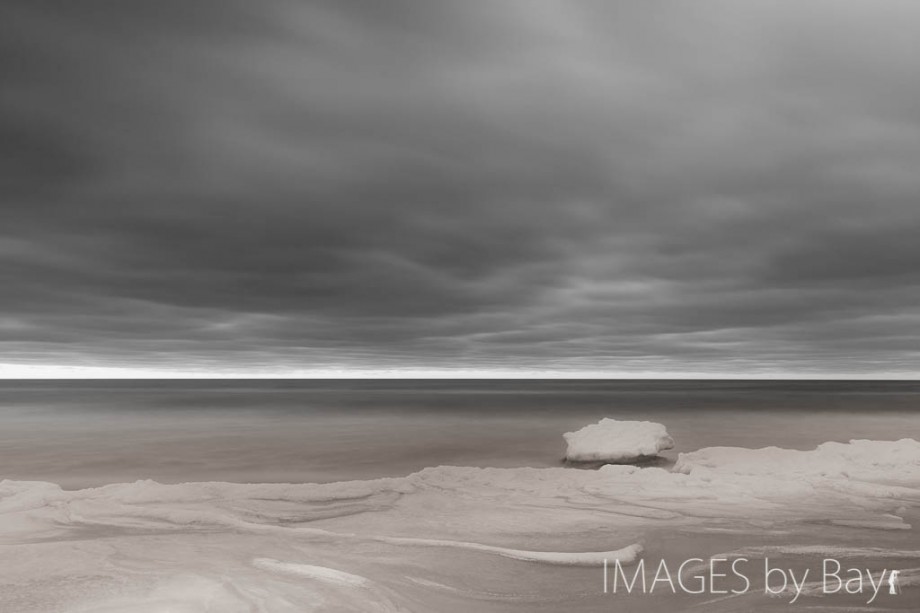 Its been years since we had such a cold winter with many minus degrees and snow. The original image of the beautiful sunset was very  nice but I like this black and white version better. I like the calmness of the sea and the dark skies in contrast with the white ice.
The image was captured on the Danish west coast with the Canon 5D Mark II and the 24-70mm f/2.8 zoom lens. I used a tripod an long exposure to capture the mood.
Enjoy,
Martin Bay