From today I will start a small series with images from China. I've got quite a few images from our trip in 2011 and I have never really managed to get the ready to show them here on Images by Bay. Now is the time!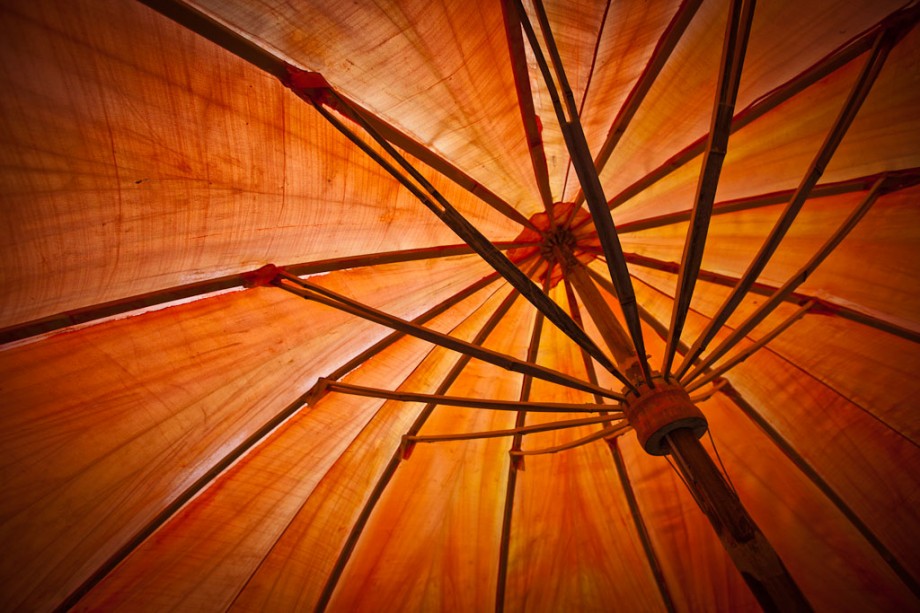 We traveled around for one and a month going from Hong Kong, Guilin, Yangshou, Fenghuang Ancient City, Zhangjiajie National Park, Shanghai and finally Huangshan (Yellow Mountain). We experienced so many things – from dog slaughter to some of the most beautiful places in China. And people of the worst kind to very kind ones that helped making the trip a great experience. We traveled through very rural parts to very modern cities like Shanghai. All through the journey the mood could change excited and happy to very moody and sad – China seems to have it all the sweets, the sad, the happy and the tragic.
The image of the orange umbrella was captured on a small visit to Huangshan Tunxi Old Street in China. The street is 1.5 kilometers long and narrow on both sides it is lined by long lines of shops. The shops used to be famous like Tongderen – a Chinese traditional medicine shop established in the Qing Dynasty with a history of over 120 years. Today there are cafes, restaurants and souvenir shops – It's not much to be excited about but it is still a nice place to rest and enjoy a cup of coffee and spend a few hours watching tourist walking past and trying to make a good bargain.
The photograph was captured with the Canon 5D Mark II and the Canon 16-35mm f/2.8 lens.
I hope you will enjoy the images and stories from China.
Martin Bay