An early morning on the beach! I got very excited to see all the foam on the Beach this morning. Usually I will use my tripod to get landscape images but getting this low at the edge of the sea made it impossible.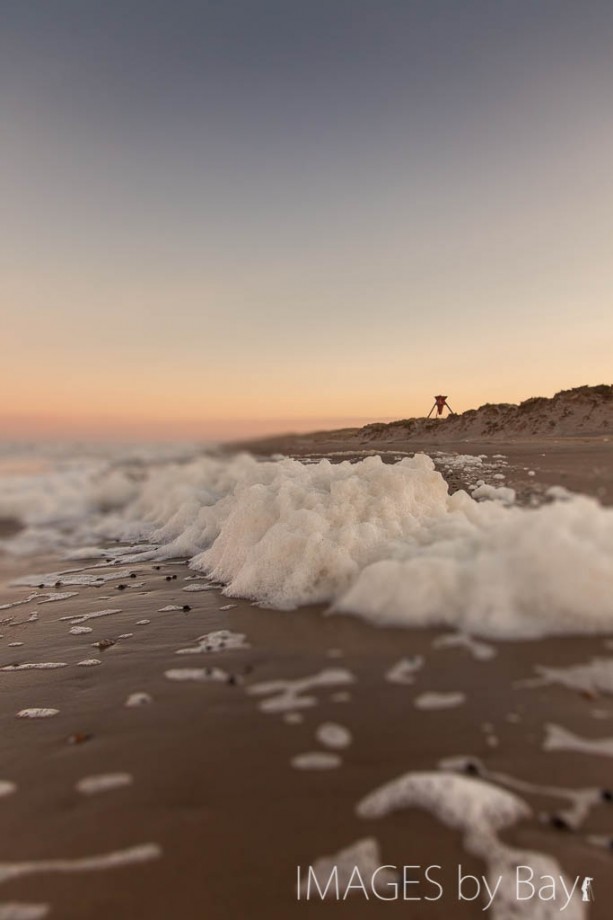 I had to do this different! I dismounted my camera from the tripos, zoomed the lens to 24mm and change the ISO setting to 400 to be able to handhold the camera. When the wave were retreating I jumped out behind the foam so I could get the beach and sea mark (Blokhus Sømærke) as background in the image. It took a few tries to get it right.
Well home with wet trousers I edited the photo in Adobe Photoshop to add some blur to really focus on the foam and sea mark.
Do I need to day this was a fantastic morning with other good shots…
Enjoy and share 🙂
Martin Bay